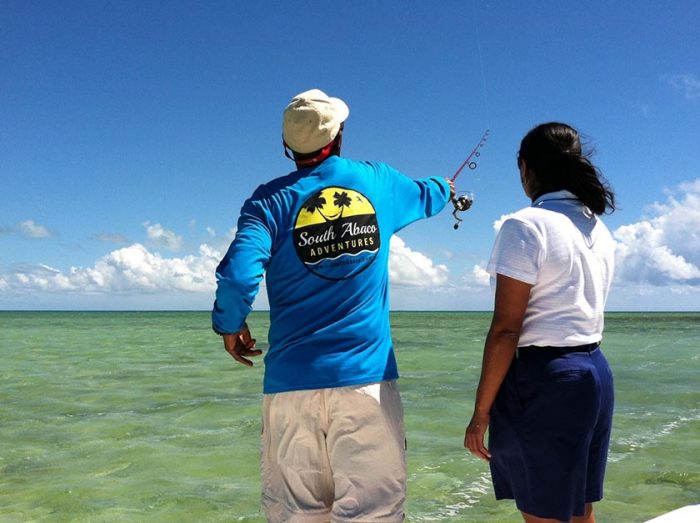 Hello Anglers, South Abaco Adventures would like to take the time out to wish all its readers a safe and happy Thanksgiving. In November, the water temperature will be cooler and we will start to see a lot of bonefish schools on the flats for bonefish spawning season are the months of November and December. Permit will start to move away from the flats to warmer waters and yellowtail snappers and tarpons will start to appear more on the flats due to the cooler water temperature. We will always have other species (barracuda) lurking on the flats.
We will target bonefish with 6-to-10-pound spinning gear and 8- or 9-weight fly rods. The spinning rods we will tip with small pieces of conch meat or shrimp. For the "other species", we will use15-to-20-pound spinning gear tipped with a green tube lure or a small piece of dead bait with a trace of wire and 5/0 hook.
Inshore trolling was slow in October, so the team is really looking forward to November, when trolling will start to get a little busy. Trolling is usually successful with catching cubera snappers and barracuda using the Islander and ballyhoo combination.
I hope that you will take the time to come visit us in Sandy Point, Abaco to enjoy what we have to offer during the coming season. Complete packages can be offered ranging from ground transportation to accommodations to meals during your South Abaco stay. I can be reached via email: tony@southabaco.com if you have any questions or need further information regarding our South Abaco inshore fishery.
[easy-social-share]