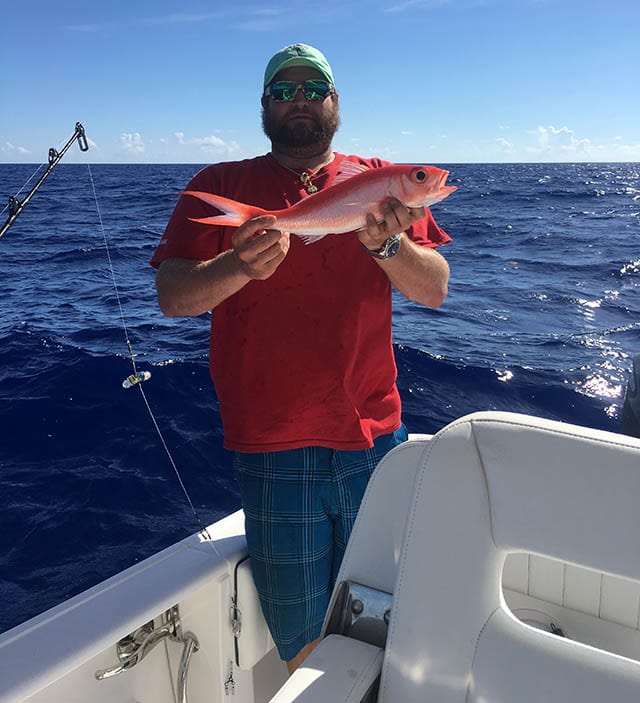 Offshore in Abaco, during the month of September, will be extremely slow because of the intense heat. There is also a need to keep a keen eye on the tropics, as we are getting to the peak of hurricane season.
Many anglers are taking to the water for great spearfishing action of hog snapper, grouper and lobster. However, on the 200- to 500-foot drop off, bait trolling may produce an early season wahoo, or mahi mahi. Billfish can still be found offshore, but you have to put in the time for them. Big teaser and lures that create lots of action will help. Radar fishing offshore, looking for flocks of birds, and trolling some cedar plugs may produce some blackfin or yellowfin tuna action. Chunking in these flocks can also work.
September is definitely the month for deep dropping. Big groupers and queen snappers are usually found more in the 800 to 1200 feet range. Try using lights. You will find smaller button wing and goldeneye snappers in 400 to 600 feet. Use some of the lobster heads as chum to attract the bottom fish.
This time of year, groupers are attracted to more colorful metal jigs. Drop your jigs between 80 and 200 feet and you'll be sure to come up with a rockfish or a grouper. Bring tons of sunblock and tons of water–it's HOT!