By Chris Kincaid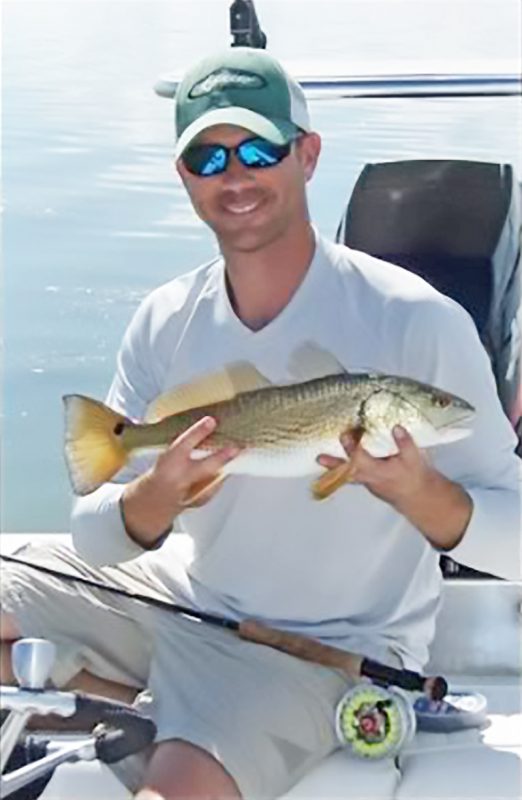 Because of our world record catches, a galaxy of bucket list destinations and a group of remarkable people who add to our world through angling, Florida is a superstar in the universe of fishing. Through superb quality fly tying, responsible boat captaining and his enthusiastic sharing of the wonders of fly fishing, Chris Kincaid is one who has added to our world.
After graduating from Lake Wales High School in 1999, Chris earned his degree from Florida State University. By one comparison, Lake Wales was more productive than Tallahassee. He remembers, "I had no way to get out when I was in college to fish and hunt."
Reattached to his family's roots in Polk County, Chris now manages his family's electrical services firm and enriches the angling world with his own fly tying business.
Chris's low key, fishy demeanor allows him to excel on the water and in his tying studio. When I asked about the extra care he takes constructing his flies, he referred to the responsibility in his day job. "There is no room for error in electrical work," he said, crediting the service ethic sent down to him from his father and great-grandfather, both respected entrepreneurs. "I don't sell something that isn't going to work." He said. "Quality materials in a timely manner." The cheered slogan might be hollow coming from an absentee business owner, but it rings true as Kincaid paints clear protectant on each layer of wraps binding his flies.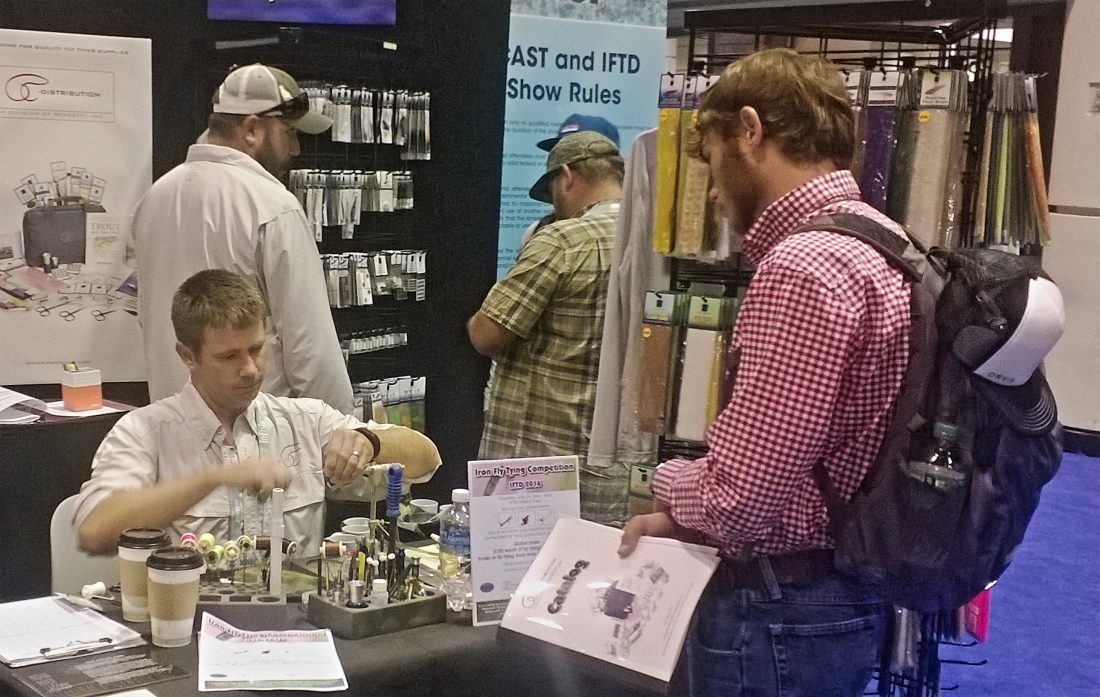 This attention to quality and precision is part of what brought him to fly fishing and fly tying. "As a kid," he says, "when Dad took me fishing, I seemed to catch more fish when I was fly fishing." But, after inspecting the one size fits all, mass produced flies in stores, he thought he could do better. "So at age twelve I saved up $30 to buy a fly tying kit. I used to clamp the vise to the hardwood steps leading upstairs in our house and tie flies right there." With a fly which today sells around the world, he caught his first redfish on a trip to Tampa Bay. "I thought it was cool that something would pull that much."
With that same enthusiasm, he now sells his own designs through chriskincaidflyfishing.com. Still focusing on customer care, Chris notes, "My customers like knowing that the product was not made in groups of thousands by a large corporation."
But Chris's tying is not just commercial. He promotes fly fishing around the south as a tying demonstrator. At several events, including IFTD/ICAST; the brightest gathering of fishing stars, I've watched him tie his novel designs while answering the eager questions of beginners and carrying on sophisticated conversations with impressed experts.
Even the Knackerwack, his 2003 Hell's Bay skiff demonstrates his dedication to quality. Chris bought the craft, named by his young daughter, with money earned selling flies. He remembers, "It took a whole bunch of flies!" With the pride earned from three years of careful refurbishing, he says, "I think I've got her about as good as can be." Today, he captains the boat with skill and care to introduce others to angling and the outdoors in general.
One of the bright spots in our fishing galaxy, Chris Kincaid is truly adding to our community through angling.