by Capt. James Marko
Tarpon Season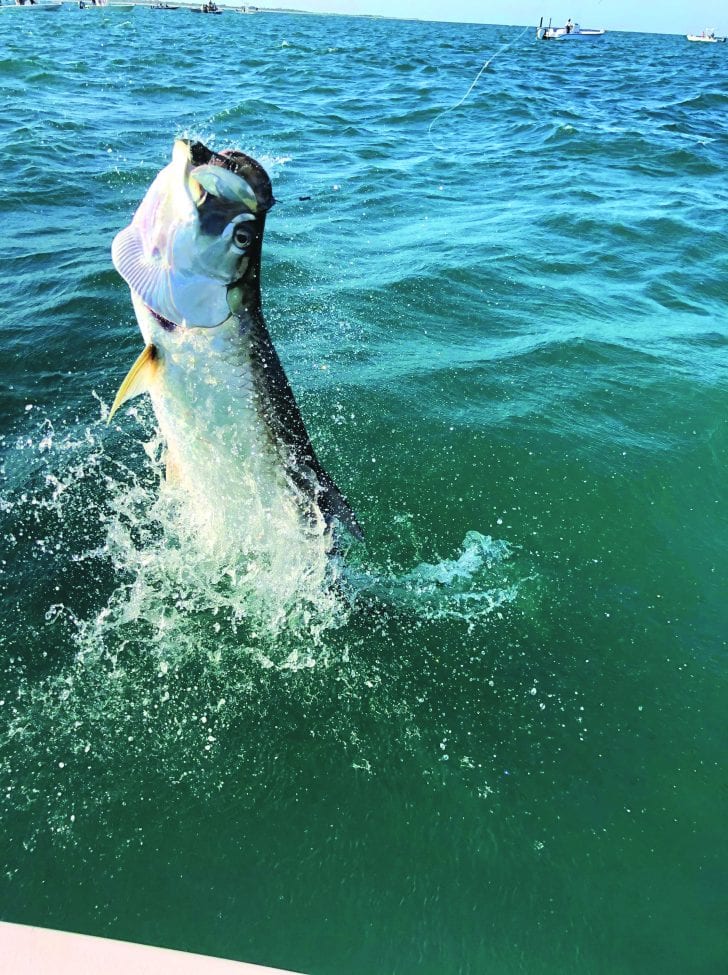 We've all been waiting for them to show up on the West Coast of Florida and they're finally here.  The king himself, the Mighty Tarpon.  If you've ever encountered this creature, you immediately want to catch it because its dramatic size and beautiful silver color. We've all heard they are the most difficult fish to land, for several reasons.  Everything you've been taught about fishing kind of goes out the window.  One of the main things I can tell you right now is, if you hook into one, you must "bow to the king" when he leaps out of the water.  If you don't the dramatic head shakes and crazy body turns will always throw the hook.  What I've learned over the past couple years is crabs about the size of a half dollar and a slab of Spanish mackerel cut on the bottom seem to be their favorite two baits.  I've also landed some of them on huge threads and big white baits as well.
A couple tips just for your personal rigging would be a good leader, about 4'-5' anywhere from 50-80 pounds, with a hook between five and seven.  Typically, your rod and reel set-up would be between a 7 ½' and 8' rod with the 6000 to 8000 spinning series.  We all know they show up in Boca Grande thick, but my favorite time is when they move to the beaches.  You can start the morning off by running the beach and using your side scan on your electronics to find the school of fish. When you find the fish, watch them for a while and figure out their drift pattern. Are they going left to right, south to north, try to use your best knowledge and vision to figure out where they're going to be next and with that information set up all your baits because you want them to come trucking through your bait pile.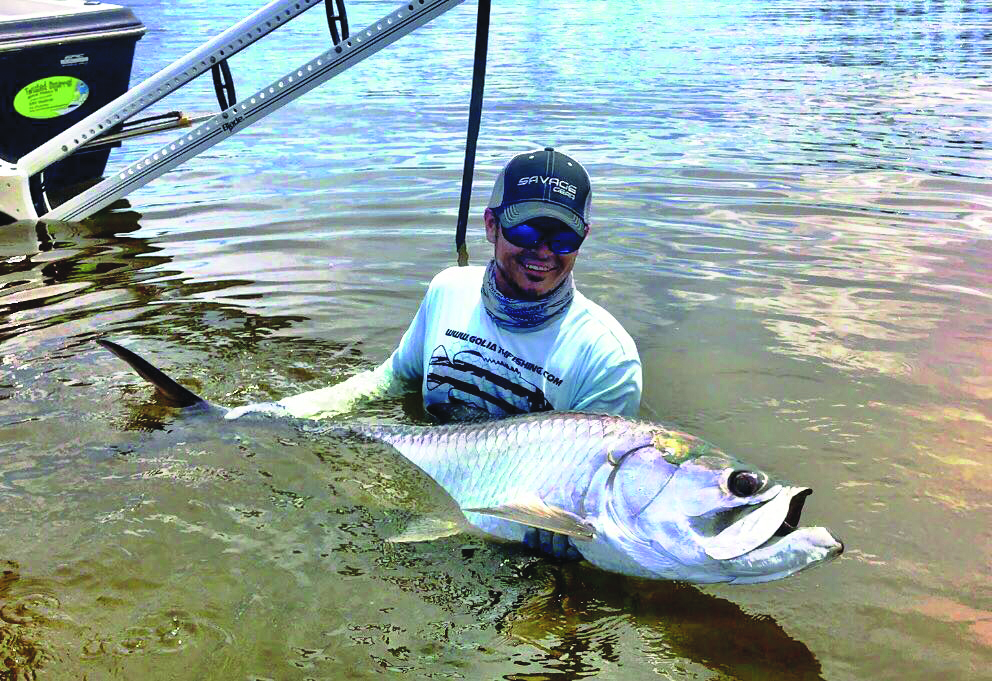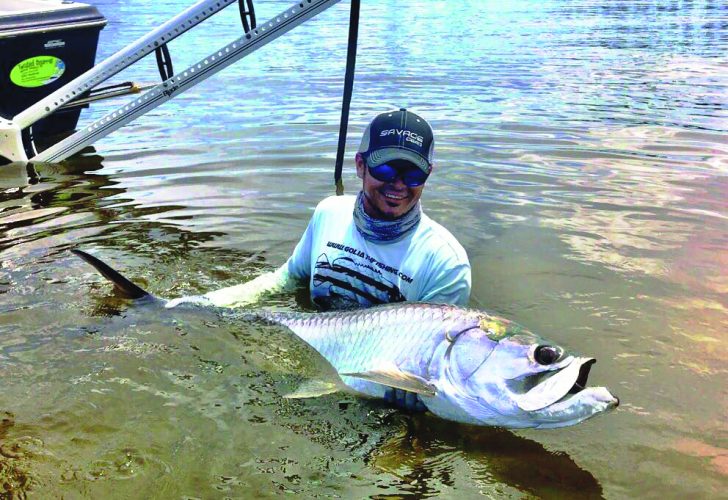 Another big tip is to never get discouraged.   Tarpon fishing is the hardest fish I've ever had to target.  It's an extreme love-hate passion I've developed for this fish.  I honestly believe tarpon fishing is the most difficult fish, but I've heard different throughout the world.  Not only do you have to worry about landing this dramatic jumping fish, but you must keep your head on a swivel looking for sharks because they find this as an opportune for a free meal.  Remember, with tarpon fishing try to do some studying; look at all these different tips that are given to you on the Internet and YouTube and put together your own pattern because at the end of the day, it only matters what you feel can help you land that fish.
Remember to follow us on Instagram @captjamesmarko & FB https://www.facebook.com/james.markovits?fref=search for our daily catches. Check out our website as well at www.Goliathfishing.com for trip information and contact information.