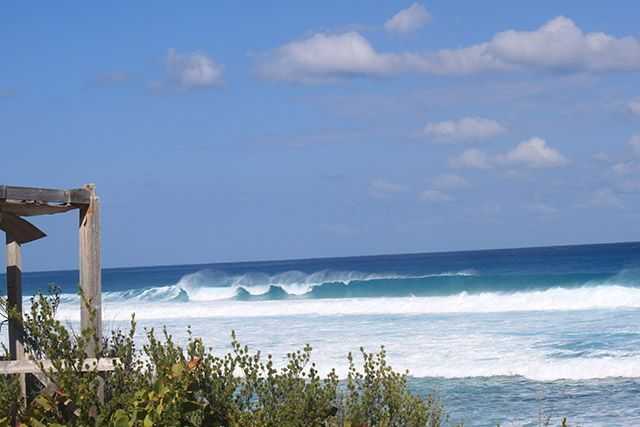 [dropcap]H[/dropcap]appy New Year! Maybe one of your New Year's resolutions is to surf more waves!? Well, January is a great month to get started! We settle in to our winter swell pattern this month, and January tends to be a little less windy than some other winter months; meaning clean waves. The beginning of December saw cool air and a giant north swell roll through (and even over) our archipelago. It means water temps are below average, so be prepared with a little insulation. Swells arrive from the north and northeast this month and can be anywhere from 2 to 12 feet and bigger. Abaco, Eleuthera, Rum Cay and islands to remain unnamed all enjoy good exposure to this swell direction.
Big news for one of our namesake species came last month when the Department of Marine Resources instituted a fixed closed season for the valued Nassau Grouper. From Dec. 1 to Feb. 28 it is now unlawful to take, land, possess, sell or offer for sale the Nassau grouper. Visitors don't be tempted to take advantage of what is undoubtedly lax enforcement of such laws; they are meant to ensure we can all eat Nassau grouper for years to come. Be your own park ranger.
Plug plug: Our new epoxy SUPs have arrived and are super-fun in the surf or calm waters equally. Call us up for self-guided and guided trips or rentals. 'Sup dude!
~Tom Glucksmann