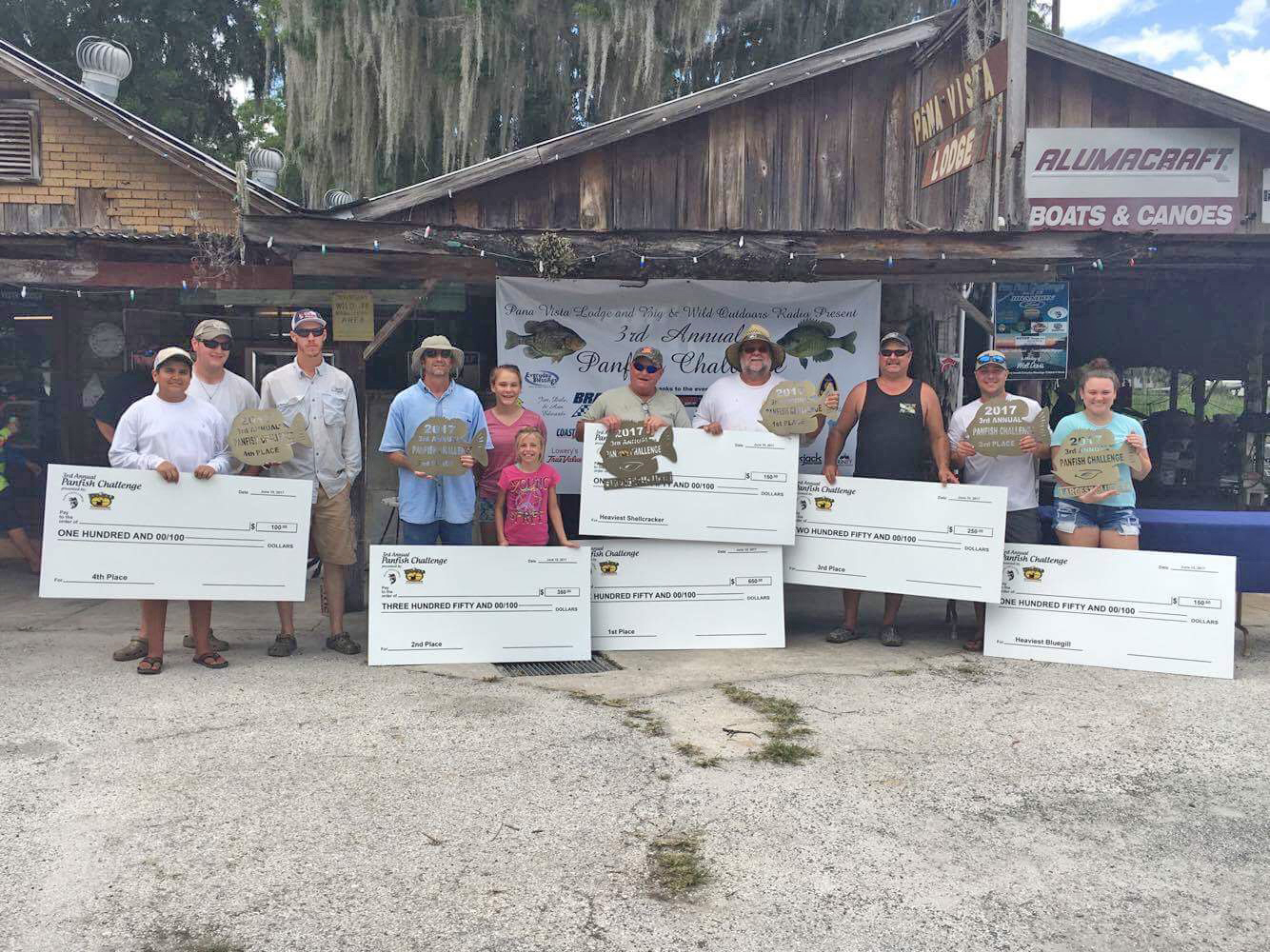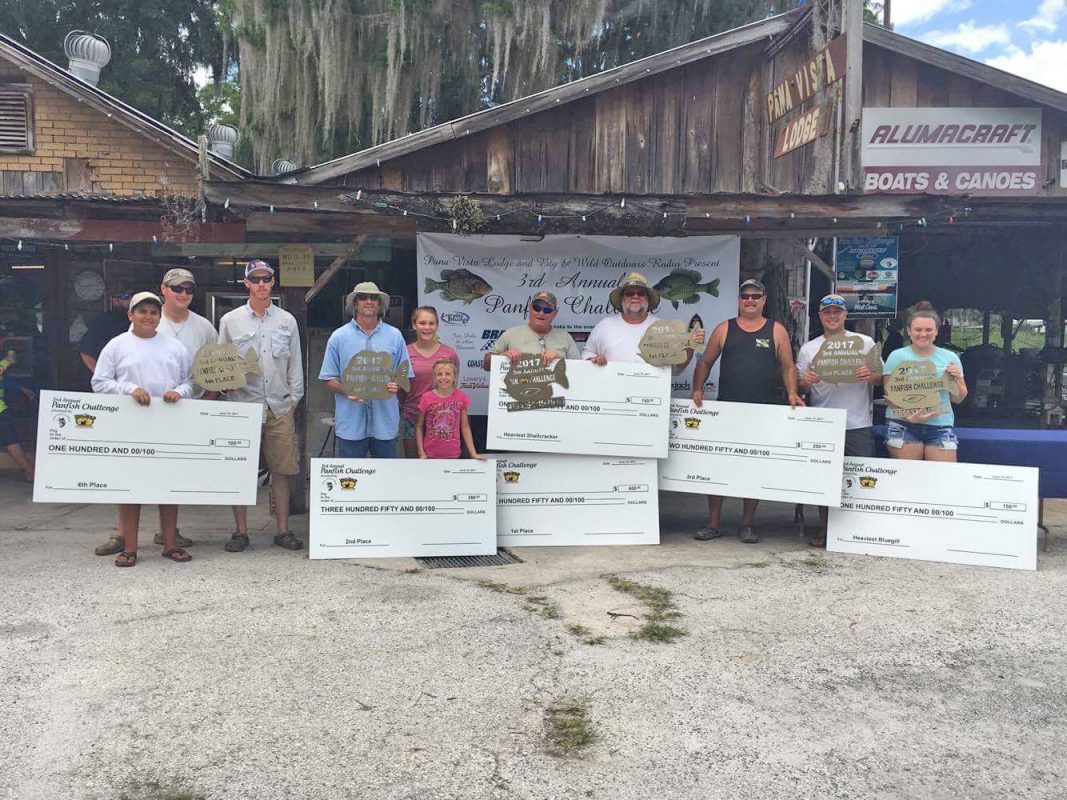 The 3rd. Annual Panfish Challenge on June 10th was a huge success! We had 40 boats entered and a lot of smiling faces when we gave out all the free tackle and rod & reel combos to the kids that were in the event. We also paid out good prize money and still raised plenty to give to Everyday Blessings Children's Home and the South Sumter FFA Alumni. It would not have been possible without the generous support from our many sponsors. The event has really grown in its short life and will be even bigger next year. "Team Nuthin'But Fishin" came in first place while team "Landi's Toy" ran a close second. It paid down to 10th place but all 40 teams left as winners. The Big and Wild Outdoor Radio Show and Pana Vista Lodge host the event every year and it just keeps getting better. Go to our Pana Vista Lodge face book page and get all the results and pictures. You can like our page and you will receive information about future events.
It is a total family atmosphere but it's "all about the kids".!!

Other than that the bass fishing has really done well too. Plastic baits and top water plugs are doing well. Spinner bait action will pick up soon after a few more rains and the water level increases. July should be a good one. Plan your fishing early and late to beat the heat.
Submitted By: Jim Veal Jr.
Pana Vista Lodge
Lake Panasoffkee, Fl.
352-793-2061