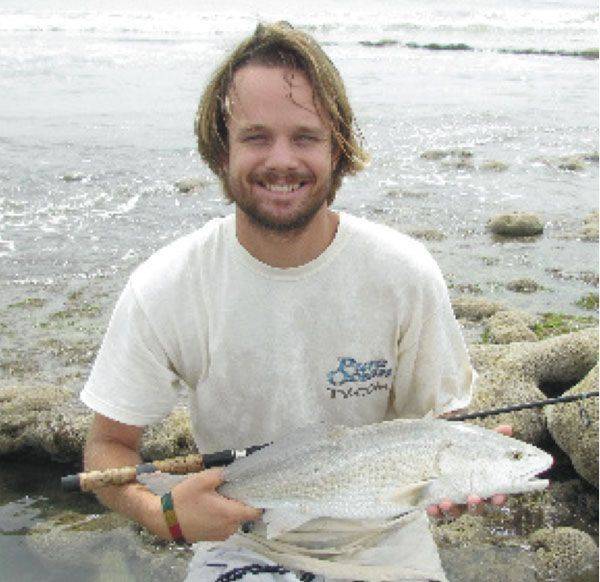 [dropcap]F[/dropcap]all is probably the time when surf anglers can target and catch a wider selection of species from along Florida's east coast than during any other time of year. Surprisingly, knowing the best methods to catch each of these fish is only a small part of a successful fishing experience.
Knowledge is power, and power in fishing is connected directly to understanding the complexity of its ever-changing components. This especially comes into play when targeting species-rich waters for migrating ocean game fish. It's a time when surf fishing can be both fun and demanding. There are short cuts to success, but they don't come easy.
Learning how to adjust one's tactics to deal with common factors like water temperature, tides, currents, weather patterns, and each species' availability, helps one become a better angler. But it could take decades for you to learn these steps on your own, or you could learn them from the experts when you attend one of the Anglers for Conservation's upcoming Third Annual Space Coast Surf Fishing Tournament's Workshops:
Surf Fishing Bait – September 10th – Harry Goode's – John Detmer;
Surf Fishing Jigs & Lures – October 8th – Strike Zone – Paul Macinnis and Rodney Smith;
SCSF Tournament Kick-Off – October 10th – Harry Goode's – Cooking Outdoors with Jay Herrington;
SCSF Tournament Finale – October 19th – Grills Riverside You can fish this tournament and win thousands of dollars in cash prizes, attend these workshops, and attend the tournament parties for one reasonable cost: Adults – $40 — Under 16 – $20. For more information go to: anglersforconservation.org
Best Days in September and October to Fish: September 1, 4-13, 17 & 18, 27 & 28 /October 1-10, 14 & 15, 24 & 25, 28 & 31.