By: Chris O'Byrne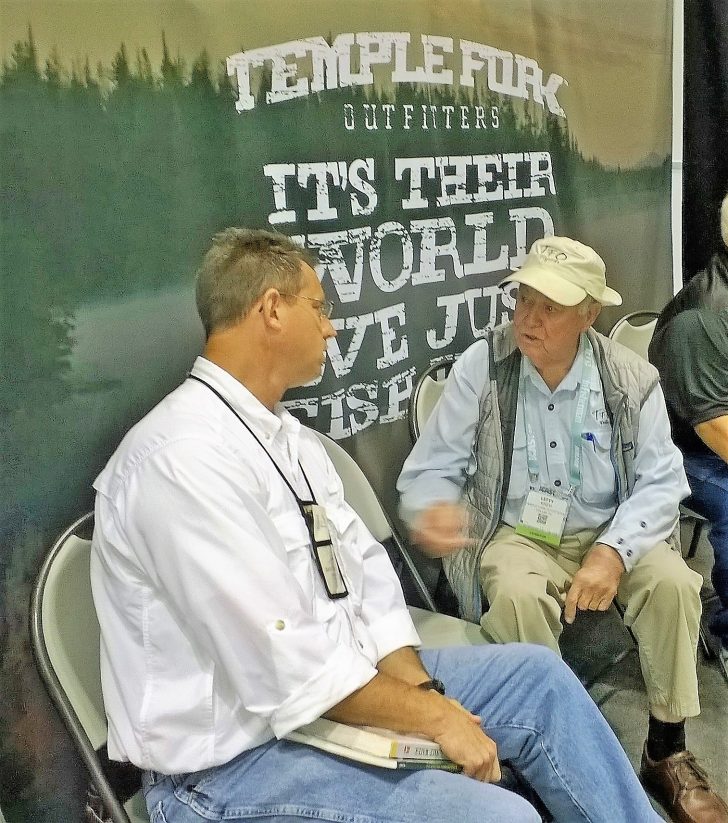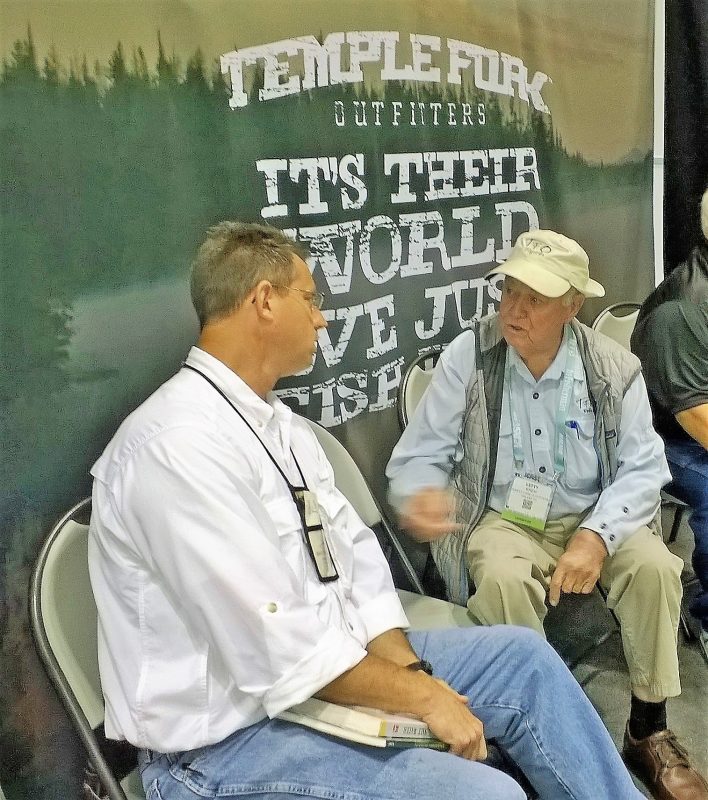 What does a nonagenarian do after setting standards of excellence in several careers? In the case of fishing hero Lefty Kreh, the answer is; continue giving to the fishing public. In May of this year I was lucky enough to catch Lefty, to listen, to learn and to find out what's next.
As he has been since the 1950s, Lefty is still busy teaching the fly fishing techniques he developed and mastered. With a mix of youthful enthusiasm and grandfatherly advice he encourages, "I firmly believe that sharing with people is much better than using knowledge for my own gain." So even though Lefty has traveled more than Marco Polo, he is still on the road to see family, chase fish and deliver his famous, impassioned fishing presentations. These active and entertaining lectures have become a mission for Lefty. When I press him to talk about himself, he shares, "Teaching the fly cast is my best accomplishment." Since 1970, the center piece of his teaching has been the progressive idea that, "There is no one way to cast."
Yes, Lefty is still fishing around the world. An accomplishment in physical longevity which the ninety four year old credits, in part, to that casting theory; he stresses using the body and an extended arm to reduce the strength needed from short and long casts which the antiquated ten-and-two system required.
While stressing that part of his teaching philosophy is to make fly fishing accessible, Kreh mentions a recent project, the educational video The Complete Cast which was produced with Ed Jaworowski. He spends only a minute on that then tells me about another he is creating. This new film will highlight the accomplishments and contributions of Joe Brooks. Given that Kreh has had a book case of complimentary and affectionate biographies written about him, this new project shows the respect he has for Brooks, a fly fishing pioneer who was a mentor and father figure to the young Kreh.
Lefty will tell you about his grown children as quickly as he'll talk about fishing. He is still active in their lives and early in our conversation, his voice lights up when he talks about their fishing as children and their current goings on.
For most anglers, one or two stories from a special outing will be retold to more and more listeners. But on fishing trips most of us don't dream of, Lefty is still living adventures that will become fish stories people want to hear. When Lefty is in a group of anglers, they still ask him for some of these head shaking and laugh out loud yarns from long ago and now.
A powerful character trait that Lefty demonstrates in all these continuing ventures is the Greatest Generation attitude that others don't owe him. While he is secure and acknowledged to the degree he does not need to work, learn and pass on, he refuses to rest on his legend. To our benefit, his life-has-a-purpose attitude continues to carry him forward.