August can be a Fishy Month
BY CAPT. MIKE ANDERSON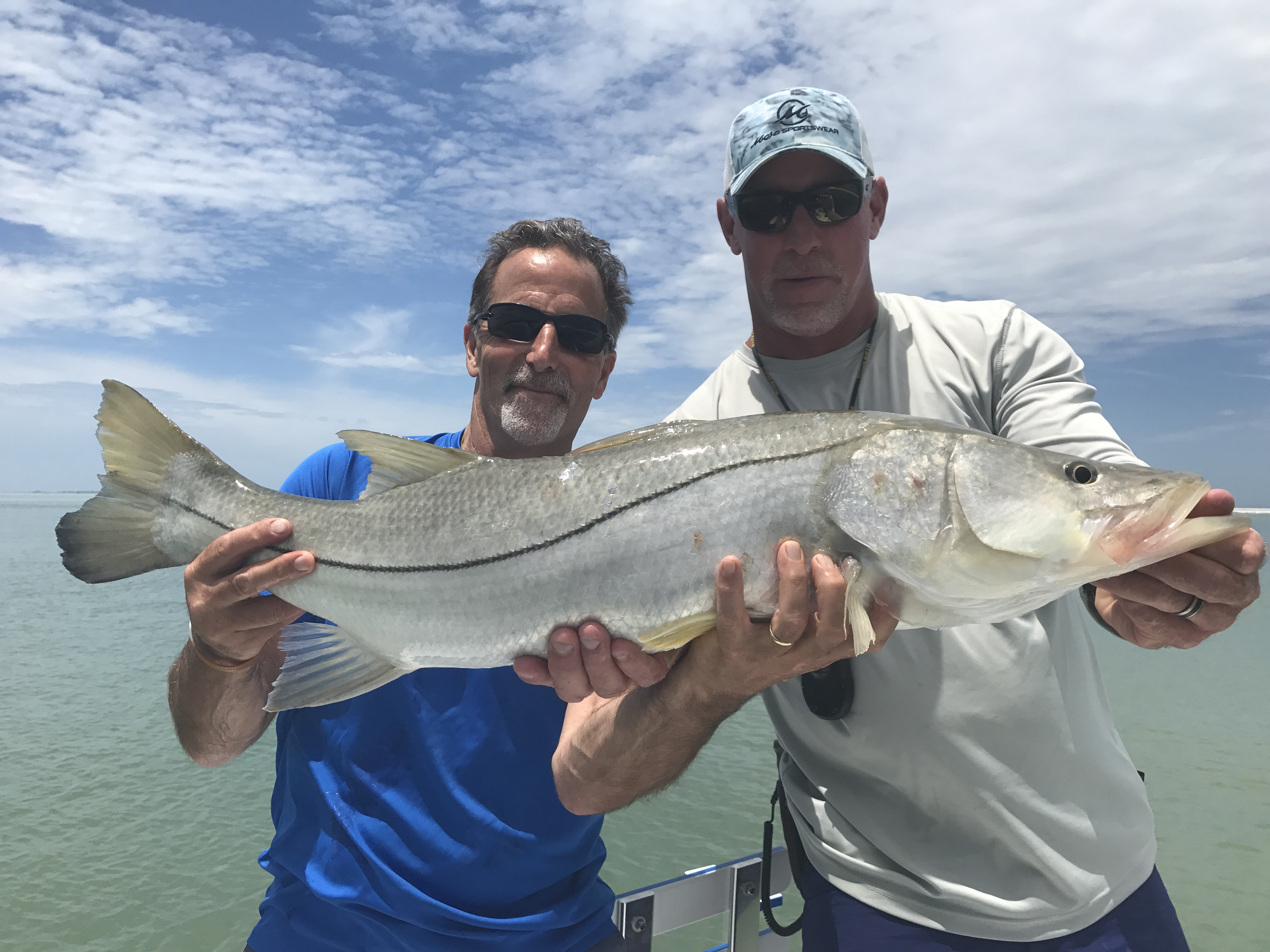 August in Florida is always a challenge with hot steamy days and high water temps and not much wind.  With July water temps already pushing 90 degrees, this August will be much of the same!  We all know the old line, "fish early or fish late to beat the heat".  But there are some other simple things you can do to conquer the heat and high water temps of August.  First of all, fishing shallow can be tough, so try cut bait!  Cut threadfin herring, pilchards, ladyfish and pinfish are all great choices especially if you're targeting reds and snook. When the water is hot, fish don't want to chase baits down, they want easy targets so they can save energy and try to stay cool.
Secondly, fish areas of good moving water. Anywhere the flow of water is squeezed down to funnel through a bridge or pass can create some extra current and makes feeding easier as the current brings food to them. These are normally great areas to target spanish mackerel, jacks and flounder.  Also, these areas often tend to be a little deeper and therefore offer a slightly cooler water temp down deep.  A change of just a couple of degrees in water temp can work to your advantage!
Thirdly, find shade!  People aren't the only creatures on the planet that like shade when it's hot.  Fish under the shade of the mangroves on high summer tides. Again, cut bait will work best.  Bridges offer great shade for both the angler and the fish and they often hold bait and fish like mangrove snapper and grouper.  Fish deep water docks!  They offer great shade, structure, and often hold bait as well.  The older dilapidated dock usually are the best producers.  If you're like me and love to throw artificial baits the docks are one of my favorite August target areas.  With artificial baits, you'll need to slow them way down.  Even under the shade of the dock most snook and redfish won't be in a chase it down mood!  If you think you're fishing it to slow, slow it down even more. August can be a tough month to fish but by using these simple tips you can still remain fairly productive and fishy this month.
Catch Capt. Michael Anderson every Saturday for Reel Animals Saturday on 970WFLA from 6:00am to 8:00am and Sunday morning on AM620 for the TA Mahoney Co. Reel Animals Radio Show from 7am to 9am or to book a trip call 1-866-Game fish