by Capt. Mike Anderson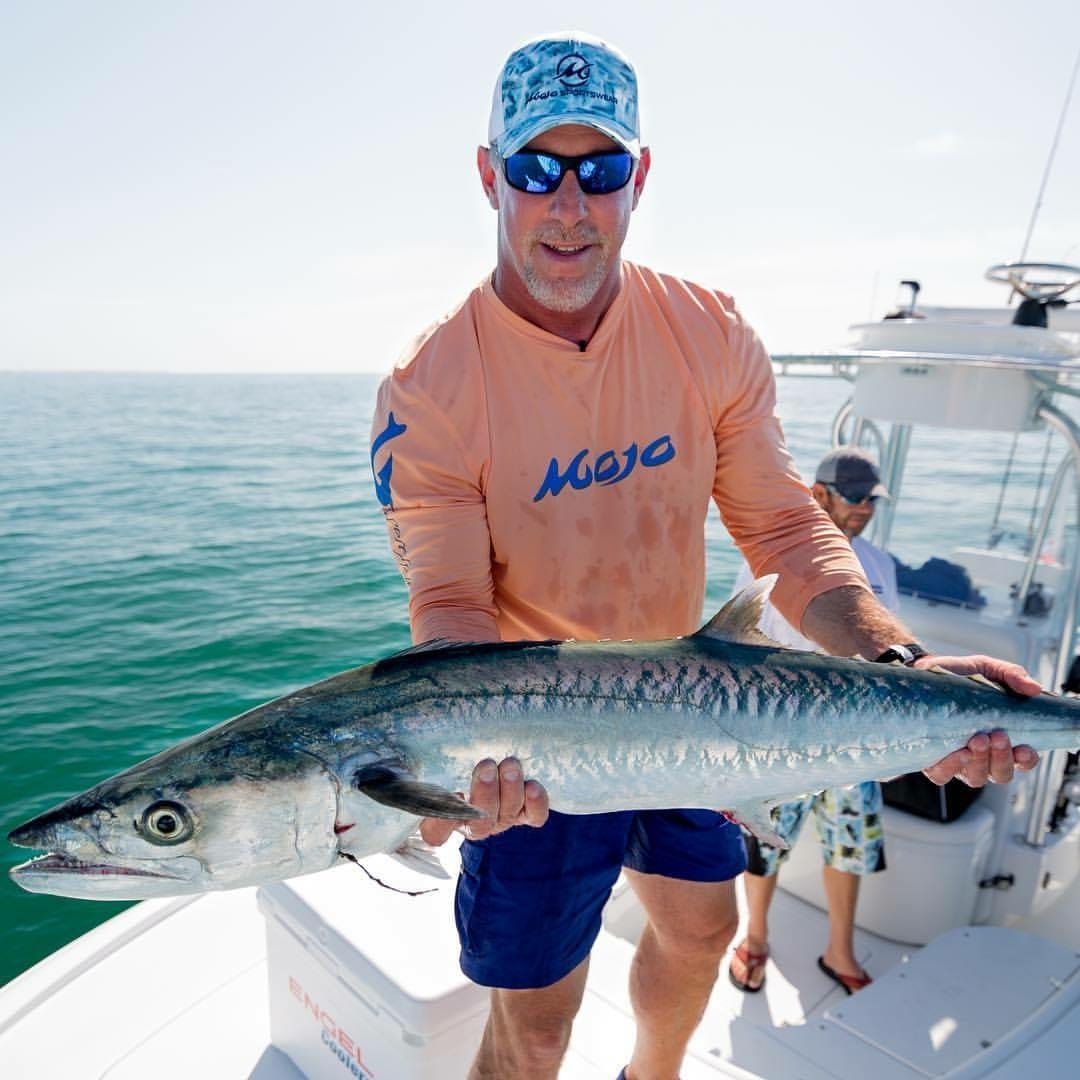 NOVEMBER IS ONE OF WEST CENTRAL FLORIDA'S FISHIEST KINGFISH MONTHS……………………Fishing on the west coast of Florida is almost always good but certain months offer better fishing than others. For me, November is one of those special months. The near shore Kingfish bite is almost always red hot with lots of schoolie sized Kings and big smoker Kings to be had with big Spanish mackerel and even Bonita mixed in for added bonus. Both slow trolling and anchoring up and chumming can be productive. Fish areas of hard bottom or structure like rock piles, reefs and wrecks that are holding large amounts of bait for best results. If you're in search of that big smoker sized King in the 30 to 50 pound range slow trolling live baits like Blue Runners, Cigar Minnows, big Pilchards or Threadfin Herring are going to be a big key. Kingfish tournament Pro's work for days collecting the right bait to give themselves the best shot at winning. Remember to troll with the tide and current and don't troll to fast. I usually am bumping my motors in and out of gear and just keeping my baits moving and lines tight! A loose drag is also a key to success as Kingfish strikes are often fast and violent so letting them run a little with the baits and getting that hook set in their mouths good will up your catch rate considerably.  Most of the top Kingfish tourney guys fish monofilament line verses braided line because of the stretch you get from the mono and the violent strikes that Kingfish often offer. You'll also need to be fishing wire leaders. I use #6 wire most of the time with pretty good results. If live bait is hard to catch for you trolling a Clark spoon will work as well. Again a small piece of wire leader is always recommended. To a lot of anglers trolling is rather boring until you get into them really good! Kingfish are by far one our coolest fish to catch with their sky rocketing ways, long runs and a mouth full of  razor sharp teeth so get out there and enjoy some of the best fishing of the year. Good Luck and Tightlines!
Catch Capt. Michael Anderson every Saturday for Reel Animals Saturday on 970WFLA from 6:00am to 8:00am and Sunday mornings on AM620 for the TA Mahoney Co. Reel Animals Radio Show from 7am to 9am or to book a trip call 1-866-Gamefish.