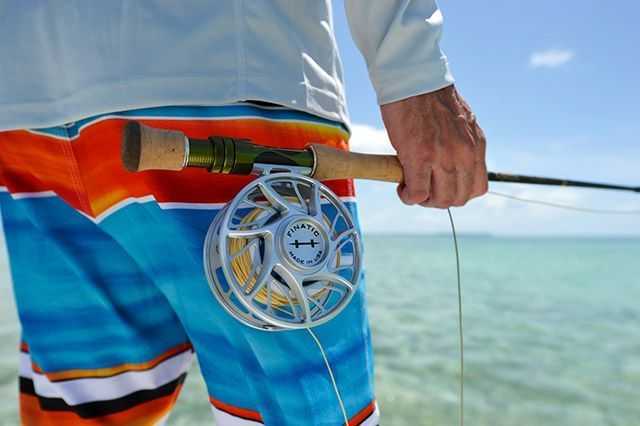 By: Taylor Vallejo
There's no doubt that saltwater is very harsh on our reels. Ocean spray inevitably will occur whether fishing in a boat, the shoreline or a kayak. Generally, you get what you pay for, but no reel is saltwater proof. By taking a few extra steps every time you get off the water, you can save yourself money and increase the life of your reels. Trust me, it's worth it.
The first step is to rinse your reels down with clean, fresh water. This seems pretty obvious but too often I see fellow anglers doing more harm to their reels than good. When rinsing, do not turn the spigot all the way open. Instead, use a very light pressure so that no water is pushed into the guts of the reel. Ideally, when rinsing you do not want any water to splash off the reel, just an easy flow of water will wash off any salt residue. After rinsing, take the extra time to wipe and dry off your reels with a clean rag.
Newer spinning reels today come equipped with a lubricant port that screws off the side of the reel plate. Once a month, it's a good idea to drop one drop of reel oil into the port to ensure everything stays lubricated. Often times the manufacture will include a small bottle in the package, but many larger tackle shops carry the oil you need as well. It is also best to loosen your drag system before storing your reels. If you don't loosen your drag, over time your drag pressure will decrease leaving you with less power to stop those stronger fish.
The following are a few things to never do to your reels: Never take your reels in the shower with you unless you like bathing with cold water. Steam from the hot water will creep its way into every nook and cranny into your reel. Once the steam infects your reel, it will cool and form into droplets leaving trapped water which will rust bearings, gears and other metal components. This next one is for all who launch in the river and motor out to sea: Don't dunk your reels into the river water just because it is fresh water. Once again, water will get trapped in your valuable reels. And finally, the worst, the most awful, unspeakable, holy grail of DO NOT'S is never to soak your reels in a bucket of water unless you want to give your reels an early death.
One last tip I can share with you is pick up a cheap weed sprayer with a manual pump and keep it in your vehicle ¬filled with fresh water. By having this handy you can rinse your reels as soon as you get back to the ramp. If your reels are feeling rough, and unless you know what you are doing, by all means take it to get serviced by your local reel technician. Until next month, get on the water and enjoy the hot winter bite!
Taylor Vallejo
St. Marks Outfitters
redfish@stmarksoutfitters.com
(850) 510-7919