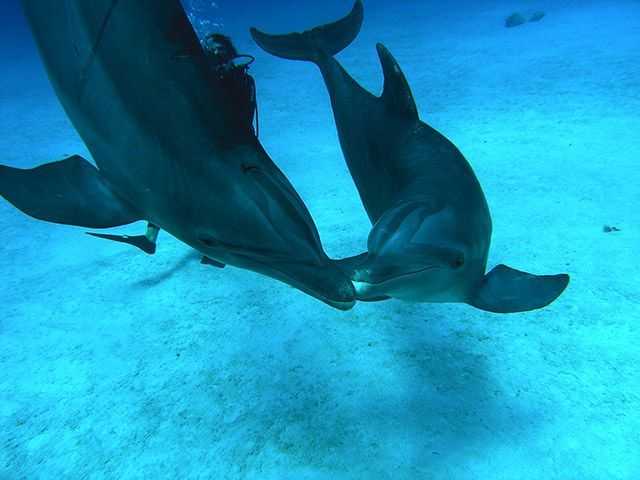 We welcome the New Year with wonderful weather and clear ocean. This is considered by some the coldest time of the year, with water temperature reaching low 70°F and we recommend that if you are planning a series of dives on the island to bring a 5mm, or for some a 7mm suit. While the water is nice and warm, the wind factor can affect the surface interval and a thicker suit provides comfort for during and after the dives.
We are very fond of our diving choices and we do recommend something that only Grand Bahama can offer: five different kinds of diving in three days.
On the first day you can head out and complete a wreck and a reef dive, followed by a night dive. Considering this is the time of year with the shortest days, you would still come back from the night dive with ample time to head out for dinner. The second day there is the opportunity to dive with dolphins and sharks in the open ocean and the third day you complete your stay with the visit and dive in one of our spectacular caverns.
All these dives are open to any open water diver with at least 20 dives under their belt and do not require special certifications.
They are also a wonderful introduction to some of these more complex diving worlds, like wrecks and caverns and give the opportunity to find a new level of interest in diving.