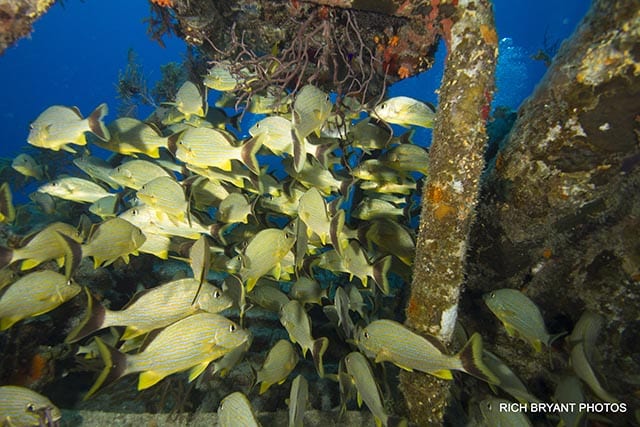 Summer is here and families are getting ready for those fun vacations! Why not make it a dive vacation to Grand Bahama Island? The water is clear and warm and the fish are out in record numbers. Our shallow reefs are alive with more fish than you can imagine and remember, you can stay down for almost an endless amount of time in water less than 30 feet.
And, talk about color—you won't believe your eyes! The reds, yellows, blues and greens are outstanding. You can basically lie on your stomach and watch a parade of color and tiny fish guarding their small territories.
So what are you waiting for? Pack your swimsuit and mask, fins and snorkel – no wetsuit needed. Make your plans now for coming to Grand Bahama Island and don't forget – for your best diving check us out: Sunn Odyssey Divers.