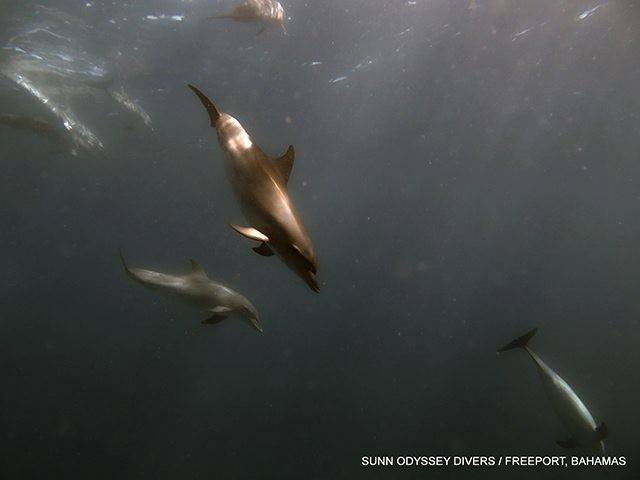 I often have people email me asking if they will see big animals, and I answer a resounding "Yes"! When the summer months hit, the big animals like sharks, dolphins and even whale sharks, pass through our waters heading south for even warmer waters.
Have you ever been in the water with a whale shark!? Well, we at Sunn Odyssey Divers have and it was awesome! As I tell all our divers, you just never know what you will encounter at Eden's Banks, one of our closer medium dive sites. Just imagine an animal longer than the boat you are on, wow!
Diving around Grand Bahama Island has some amazing sites to see, but you can't just come on a cruise ship and do one dive and expect to see something amazing. You have to come to the island and stay a while, because you have to be out there to see the appearance of these great creatures. You just never know when.