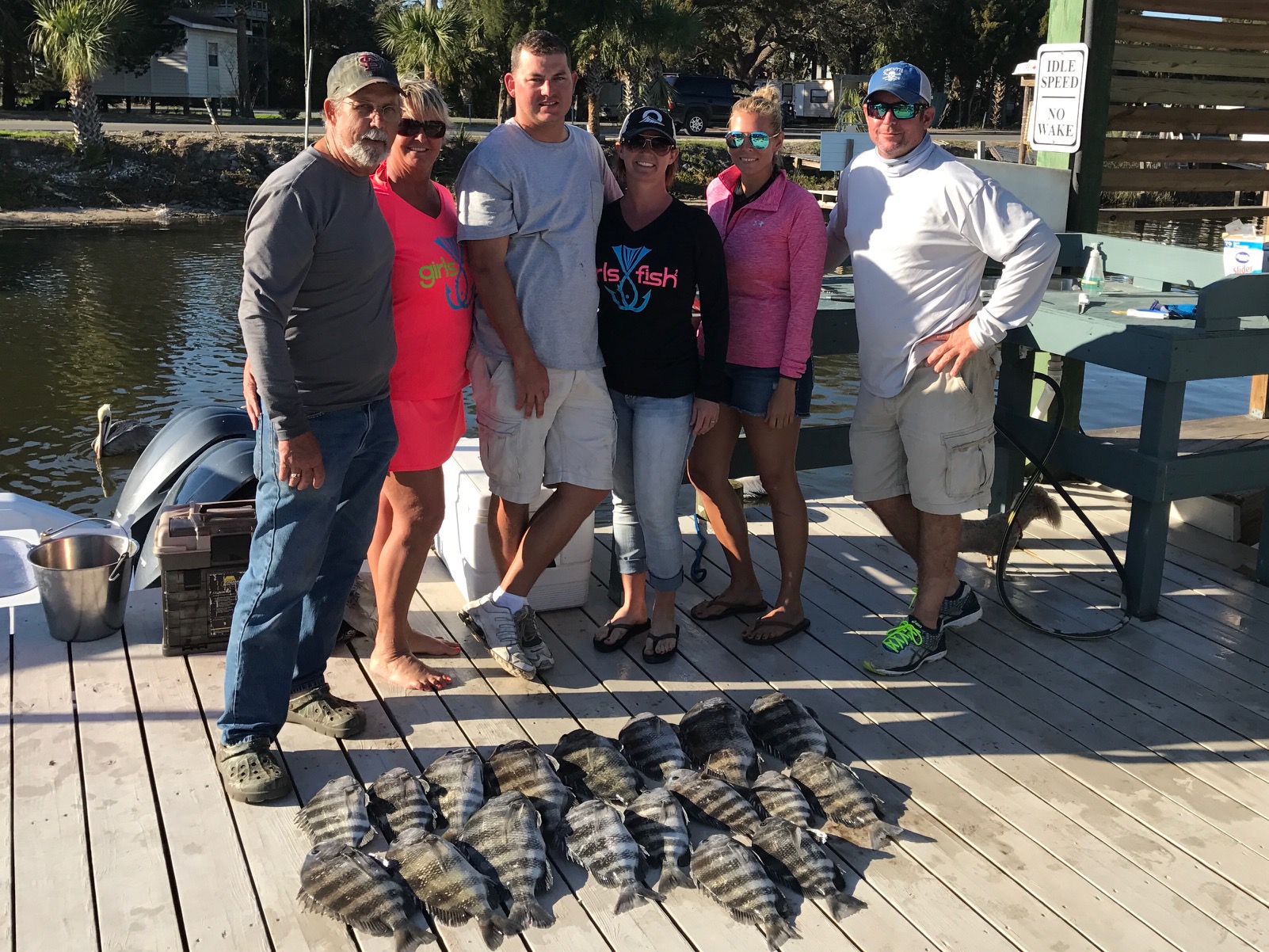 HORSESHOE BEACH 
What Drives You? 
I was having a discussion with a friend the other day, a friend who is not a fisherman. He has a son who is taking up the sport/enjoyment of fishing. We were pondering what it is that is so addictive about going out, and catching the same species of fish over and over, whether it's a redfish, trout, bass, or redbellies. He did say he could see the excitement of maybe a huge tuna, a sailfish, or marlin, etc., but what was so great about catching a speckled trout, or a 100000 trout over a lifetime? Hmmm. Well, I began to look at what it is about fishing that is so addictive. 
Is it watching the sunrise above the horizon early in the morning and watching the shadows move across the marsh? Is it the strategy that you tried to put together all week to try to gain the edge on that upper slot redfish? Is it the excitement you feel when you see your Cajun thunder go down? For the true anglers, is it the anticipation of the rod getting slammed by a hunger predator?  Is it just a day of relaxation on the water with the family, or is it a daily passion that runs through your veins.? I'm sure it's a combination of many things. Whatever it is to you, it is special. It is God given, and it is cherished by all of us. The next time you load up and head out to go fishing, slow down and ponder what it is that keeps your enthusiasm going to hook up on that next fish. 
Now talking about fishing, April is here. Springtime has sprung. The fish are showing up on the flats and with the mild winter, I'm looking for a healthy spring fishery. Red fishing has been good and the upper slot fish are showing up. With water temperatures warming and an abundance of finger mullet, Redfish should be on hard bottom, grass points and along the shorelines.  
Trout will be on the flats, easily targeted along good grass flats, and potholes in the grass. Fishing a mirrordine or suspending lure is always a good bet. A soft plastic, such as a gulp shrimp or DOA under a Cajun Thunder with a jig head, 18 to 20 inches below the floating ticker, is always a great bet for the novice angler, and usually boats a great catch of fish. This time of year, we are right around the corner to seeing some cobia and tripletail, around some structure, such as marker buoys and crab trap balls. 
Looking forward to a great year in Horseshoe Beach. Things are really looking exciting for the year to come. Come visit us. If you are looking for a charter captain to take you and show you a good time on the water, please give us a call. We have some accommodations available, and you can also contact the Marina or Compass Realty for overnight rentals. You have to stop by the Shrimpboat restaurant and get full on locally caught seafood, and stop next door at Salty Shoe Apparel, to outfit you with the latest Horseshoe apparel. Runnin Out Charters is open for business, Let us take you out and put you on some fish. Until next month keep those lines tight.