Recipe Of The Month
March Recipe of The Month Baked Red Grouper with Parmesan Sour Cream Sauce Red Grouper fillets for two servings Salt …
Mar 8th, 2020
Crystal River Seafood! Oysters - Lobsters - Fried Shrimp & More!
Polaris of Gainesville
Landscaping & Outdooors
Click For The Latest E-Mag Edition
Snook: Click For Regulations
NC Florida/Nature Coast Articles
Welcome back Yak fans. This month I'd like to share something I believe sums up who we are. In place of Father, yours might may say Brother, Uncle, neighbor, or even your Mom.  In my case, it was my Grandfather. Hope this touches you as it did me!
Mar 8th, 2020
North FL Marine Sporting Goods
Page #1 Monthly Articles
March – Page #1 HAPPY BIRTHDAY TO US With this March 2020 issue, (our 97th) we begin our NINTH year, …
Mar 8th, 2020
Reel Repairs, Rod Repairs, and Custom Rods
Lecanto: Service, Marine & Trailers
Sea Walls, Boat Houses and Docks!
Wind Map and Weather Forecast:
NORTH CENTRAL FL/NATURE COAST FISHING REPORTS & FORECASTS
Steinhatchee Fishing Report The April Steinhatchee fishing report should be the name of a long-ago girlfriend you can't forget, …
Inglis/Yankeetown April is a great month for you to catch a slam! Reds, snook, and trout are on the prowl, looking …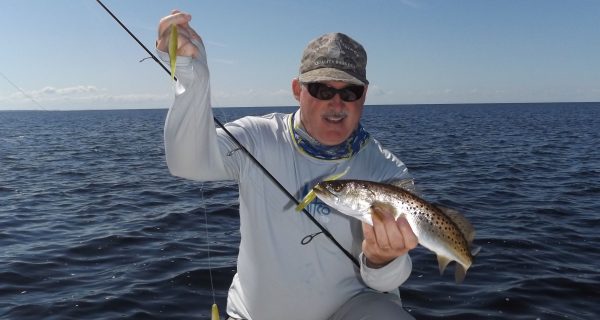 Keaton Beach Fishing Report #1 Capt. Pat with a nice redfish  #2 Capt. Bert Deener with a trout caught on a three-way fluke …
HOMOSASSA – April Fishing Report Mixed bag opportunities are plentiful here off Citrus County, for the month of April. …
CRYSTAL RIVER – April Fishing Report I hope everyone is enjoying the warmer weather and the sunshine, I …
April Fishing Report: Central Florida Inland The fishing has been these past few months – sporadic.  As soon as …
Suwannee – March Fishing Report Hey everybody, the weather is warming up, and man is that exciting! The trout bite …
Surf & Pier – March Fishing Report When our water warms back into the low 60's, GO FISHING! …
Steinhatchee – March Fishing Report For two reasons, I'm happy the sheepshead limit has been reduced. Most importantly, it …