Crystal River Seafood! Oysters - Lobsters - Fried Shrimp & More!
Recipe Of The Month
Cook pasta in salted water and save ½ cup cooking liquid. Cook prosciutto in a little olive oil in your largest skillet, over medium heat Stir often
Jun 9th, 2019
Marine & Lumber Supply: Old Town
Foreign & Domestic Auto & Truck Parts
Boats, Repair, Upgrades & Restorations
Click For The Latest E-Mag Edition
Snook: Click For Regulations
Suwannee Fishing Charters
NC Florida/Nature Coast Articles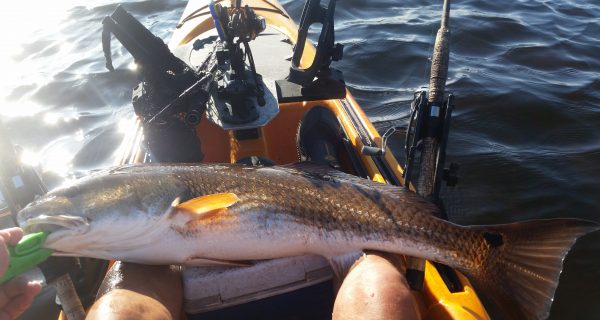 Welcome back yet fans, and welcome to spring!  (I hope).  As the water temperature comes up, the bigger fish start to move in.The flats have changed around again, and the bite on the outgoing to low, has finally started to turn on! You may remember my bitching about the low tide bite being gone; well, it's back!Last trip, we hooked into four reds, some
May 5th, 2019
Scallop Season is Here
Purebred Seedstock – Club Calves – Grain Finished Freezer Beef
Page #1 Monthly Articles
As I write to you today, I am in Independence, Missouri, home of President Harry Truman.  We are here, touring with our antique Buick club. 
Jun 9th, 2019
Lecanto: Service, Marine & Trailers
Largest Ship Store in Lake/Sumter County
Gator Season
Crystal River Weather Report:
NORTH CENTRAL FL/NATURE COAST FISHING REPORTS & FORECASTS
  I sure hope y'all are enjoying this summer weather. By now, everything is in full swing with water temperatures staying steady in the upper 70's. The Cedar Key flats
June is our first month of 80 degree-plus water. So, we are past the major Pompano Run, but not quite to the Mullet Run. The best part of this "tween" month
Schools out for summer!  High tail it to the beach! This time of year, the pogy pods start to show up along the beaches.  More importantly, some really big fish
Trout fishing had been great, with larger trout caught in deeper depths than usual, for this time of year. We landed a 24 inch trout last week in 6.5 feet of water
 June is finally here, and I have to say, this my favorite time of the year for fishing. Gag grouper and the ravenous American red snapper will now be coming!
For the offshore fans, the much-anticipated gag grouper and red snapper season will be sure to excite anglers looking for a great fight, and tasty meal.
June has always been a great to go out in search of scaled prey, and this is even more true with the modern seasons for some of our favorite offshore species.
I cannot believe how fast this year is flying by.  I hope everyone is ready for these kids to get out of school, and ready to get them off their phones
It's summer time, Forest Fishers!  These are the months that catfish anglers look forward to most, and when night fishing becomes a sport of its own.