Crystal River Seafood! Oysters - Lobsters - Fried Shrimp & More!
Recipe Of The Month
Cook wild and white rice separately, and set aside.  In small pan, melt 1/2 the butter.  Add the celery, yellow onion, carrot
Mar 6th, 2019
Homosassa Waterfront Estate Home For Sale
Marine & Lumber Supply
Click For The Latest E-Mag Edition
Snook: Click For Regulations
NC Florida/Nature Coast Articles
Welcome back Yak fans. This month, I'd like to share something that I believe sums up who we are. In place of father, yours might may say, brother. uncle, neighbor, or even your Mom. In my case, it was my grandfather.  I hope this touches you as it did me! Dale Butler, my grandfather, was a man who had worn many hats.
Mar 6th, 2019
Lake City: Boat & ATV Dealer
Purebred Seedstock – Club Calves – Grain Finished Freezer Beef
Page #1 Monthly Articles
With this March 2019 issue, we begin our EIGHTH year of bringing the world's greatest FREE fishing magazine to NCFL
Mar 6th, 2019
Dependable Service and All Your Marine Parts
Lecanto: Service, Marine & Trailers
Crystal River Weather Report:
NORTH CENTRAL FL/NATURE COAST FISHING REPORTS & FORECASTS
Hey There Folks,    I hope y'all survived the tuff Florida winter, because March starts my favorite time of year
Hey everybody, who's ready for spring fishing?  I know I am! Water temperature is already on the rise and the fish are noticing
Since we had a mild winter, March may be the month of the pompano. The picture of Pompzilla is from mid-February 2019.
The lion and lamb analogy, in terms of March weather, is so true here in the Big Bend.  If the little voice in your head hints
This winter has been wild, as far as the weather is concerned. It seems like every few days we've had a front coming through
If current weather trends hold, we should be wide open with trout and reds when this issue comes out. Our fishing at Keaton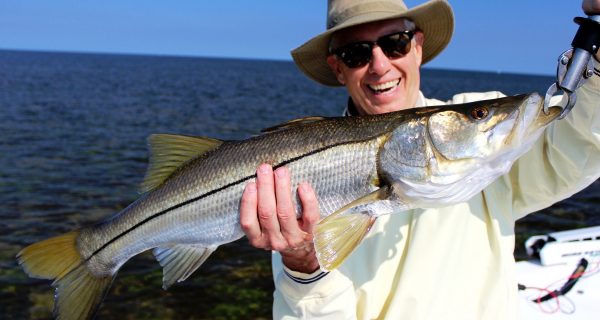 Hello Citrus County anglers, March is here, and it's trout time. This month is one of the most productive times of year to tackle
Spring flats fishing is a time that many anglers look forward to, with the best part of spring fishing being the incredible variety
Hey everybody, what a crazy winter we have had, or lack there-of. The water temperature has still been dancing around in the