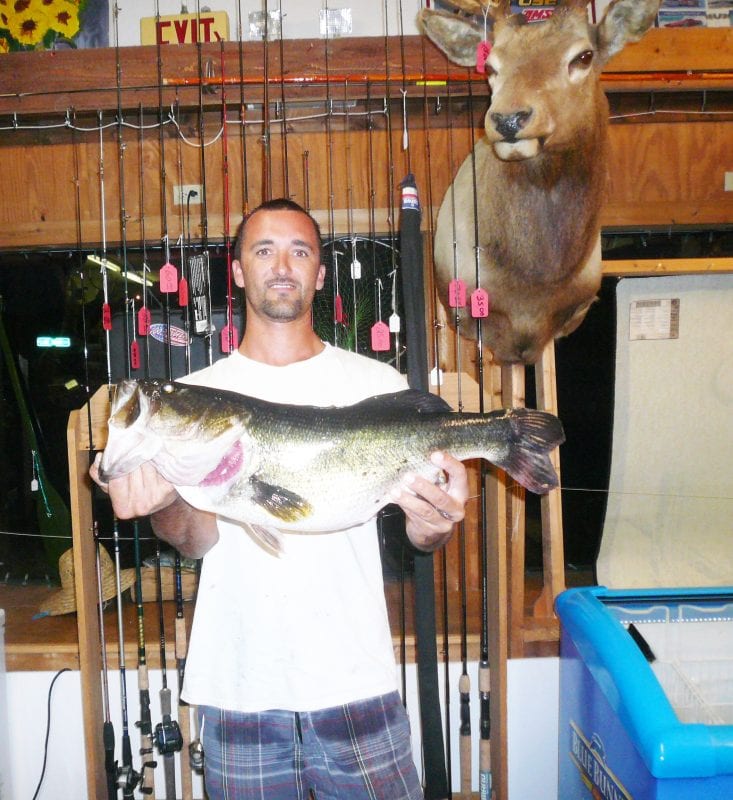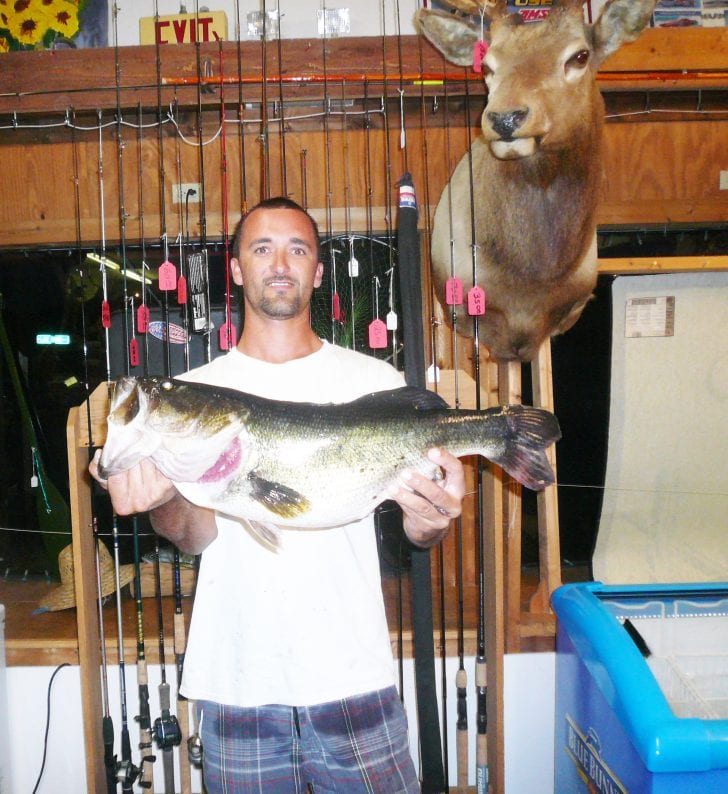 It's spawning season for those BIG Bass. February and March are the best months and the prime locations are on the North and South Winter Haven Chain of Lakes. Lake Rochelle and the north section of Lake Haines in Lake Alfred are also offering great fishing. In January we received many reports of Bass in the 7 – 10 lb range . . That trend should continue through March. Many of those BIG Bass are being caught on our old favorite, Booyah ½ oz Lipless Crank Bait in Royalty Color. We're also being told that the Bass Assassin Boss Shiners in Electric Shad or Hammertime Colors are having good results. The baits with purple glitter in them are being hit on the most. For best results when using a Bass Assassin Boss Shiner . . Rig it with a jig head and flip it or swim it with a weighted hook.
This is also prime season for Specs which will continue through the end of March. Reports of large limits and nice size are coming in daily from both boat and pier fishing in our area. The best bait to attract Specs overall is still Live Minnows.
Where?? . . When?? . . What Bait?? . . Call me and I'll point you in the right direction. Better yet . . Come fish our area and stop in for first-hand daily information . . We're always stocked with live bait and a huge selection of plastic and hard baits. The enclosed photo shows Ray Harris holding a beautiful 7 lb Bass caught right here in Lake Alfred on Lake Alfred!!
Our 19th season of Ron's Tackle Box Weekly Bass Tournaments is now finished and will not begin again until April 2018. We want to thank everyone for another great season. We appreciate ALL of our faithful anglers and friends, many of which have participated for ALL of those 19 years . . See YOU in April!!
Submitted By: Ron Schelfo Owner RON'S TACKLE BOX, LLC
380 S. Lake Shore Way • Lake Alfred, FL 33850
863-956-4990 • www.ronstacklebox.com
Check us out on FaceBook and "LIKE" our page.
"Catch" my Weekly Fishing Report every Saturday (6-8 AM) on WFLA 970 AM