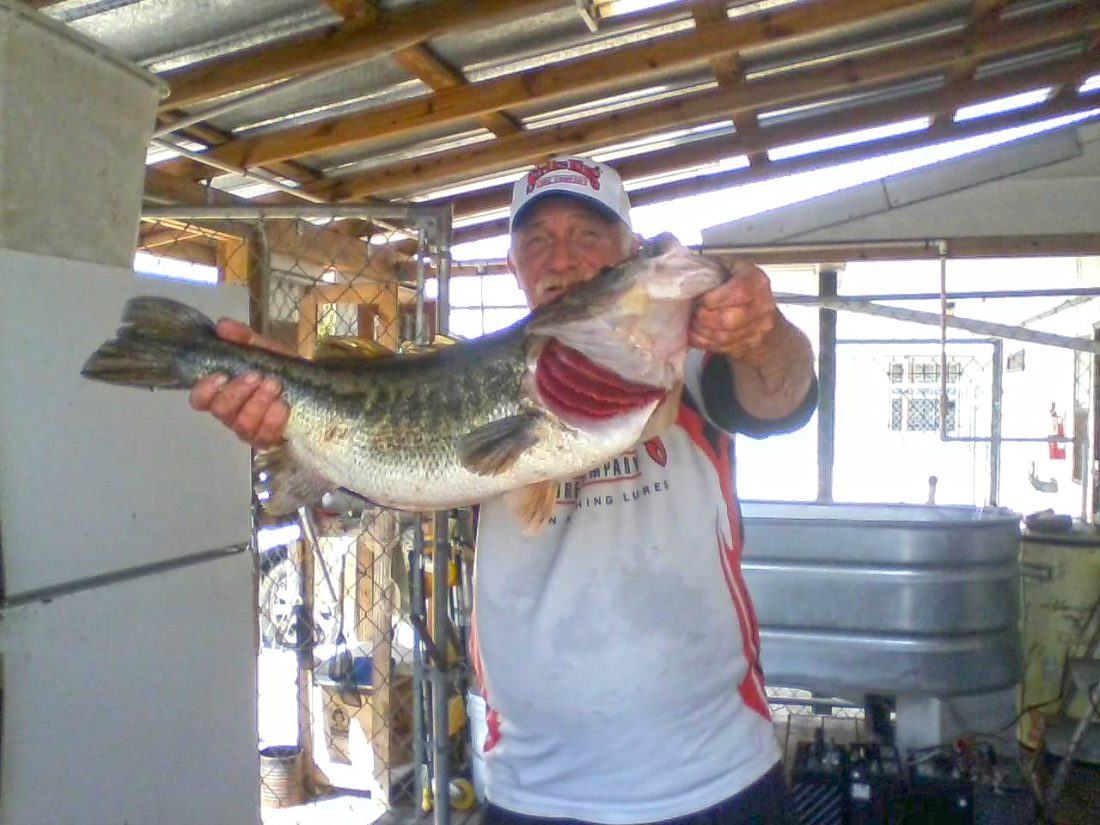 Recent cold fronts have pushed the bass into the shallow cover. The next three full moon cycles should produce some of the best bass fishing of the year.
Best places to bass fish on Lake Kissimmee: Jack Slough, 27 Palms, Rabbit Island, Brahma Island, Grassy Island, Eagles Nest, Gobblers Ridge, and Tiger Cove. Best artificial baits are as follows: Spinner Baits, Lipless Crank Baits, Flukes, Speed Worms, Senkos, and Swimbaits. Live baits:
Shiners and Chubs.
Specks: This is definitely the year of the big slabs. Good numbers ofspecks are being caught in Lake Kissimmee in the grass lines and hydrilla patches on 1/8 oz. jigs. The Hourglass and the Cypress Canal are also producing good numbers. Minnow and slip cork rig is best at this time.
Big slabs are still pounding on Lake Rosalie in 10-14 feet of water. Long lines trolling with jigs, Road Runners and Beetle Spins are best at this time.
Also, could you please publish the following picture for Photo of the Month?
Luke Campbell, from Camby, Indiana. Big 'Ole Bass, 8lbs., 23", from Lake Kissimmee, January 12, 2017, caught on one of Water's Edge Fish Camp's shiners!
Submitted By: Capt Dave Ochs
Waters Edge Fish Camp
10730 Camp Mack Rd LakeWales, Fl
863-589-6295