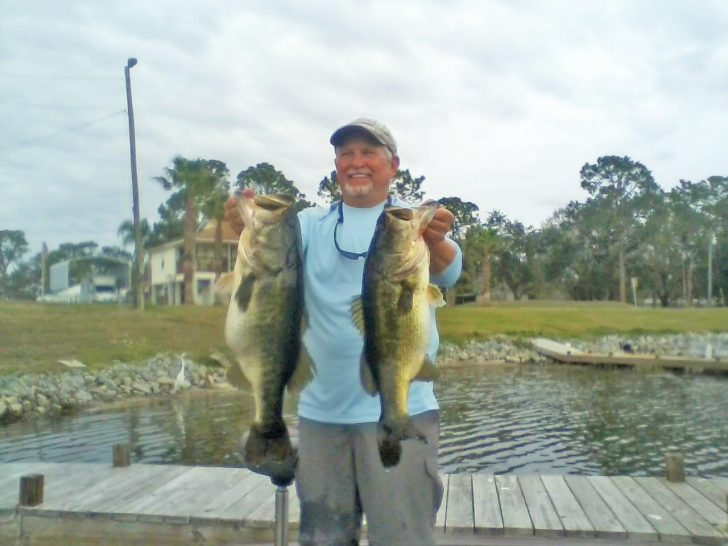 Get ready for some of the best bass fishing of the year. Water temperatures are up in the 70's and the Big Trophy Class bass are coming in to spawn in LARGE numbers. Knowing where these bass are bedding is critical to your success. Mark Evans maps are very detailed maps and can assist you a great deal in locating these areas. They are available at most bait and tackle stores throughout Central Florida. Most coves protected from the wind are pretty good for bass fishing. A hard sand bottom is necessary for bedding bass. The most effective baits to use are the Zoom 8" Magnum lizzy and in June Bug or June Bug Red or a Reaction Innovations Skinny Dipper on a 1/8 oz weighted hook in Watermelon Red. For live bait I prefer a 6"-8" Wild Shiner. It's just a personal preference of mine. That doesn't mean Shiner's outside that range are not just as effective on bass.
Speck fishing is really good at this time. 1/16 oz jigs tipped with a minnow in 4'-6' water are your best bet. This is one of the best years ever for large specks over 2lbs that I've ever seen. I think despite the no minimum size limit that most anglers are pretty good about putting back specks under 10".
Big blue gills and shellcrackers are returning to the grasslines and lilly pads. Brahma Island, Eagles Nest and Gobbler Ridge are very good areas at this time. Cricketts and red worms are the ticket at this time.
Submitted By: Capt Dave Ochs
Waters Edge Fish Camp
10730 Camp Mack Rd
Lake Wales, Fl
863-589-6295