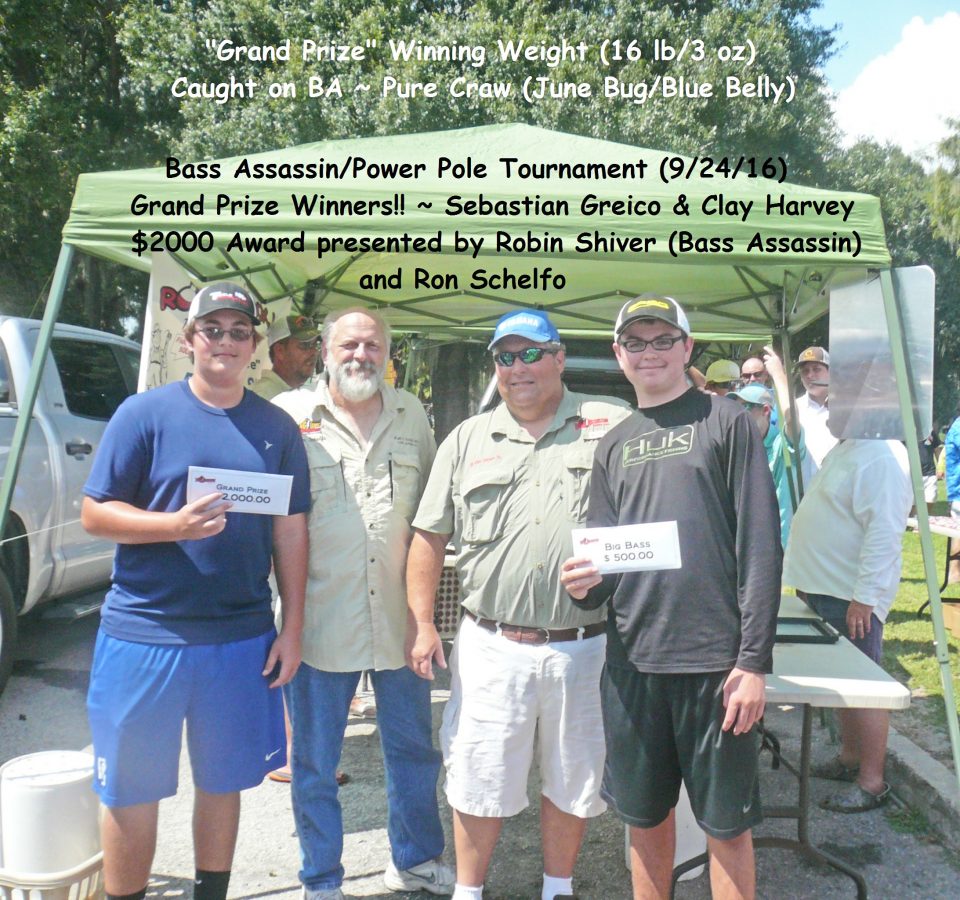 It's time . . Spec fishing is on!! The abundant rains in our area have created especially high water levels and excellent Spec fishing. Why not head out our way and enjoy some prime Spec fishing at some of Polk County's (554) beautiful lakes?? . . You'll be glad you did!! We are seeing good size Specs responding best to Live Minnows and also jigs tipped with Minnows. We have many reports in the 1 to 1 ½ pound range. Large Shell Crackers are also being reported mixed in with those Specs. At present, our best reports are coming from Lakes Haines and Rochelle in Lake Alfred and Lakes Howard and Shipp in the South Winter Haven Chain.
Both the North and South Winter Haven Chains are showing signs of Bass beginning to stage. Bass are moving in and out of the banks, so fish along the shore not towards the shore. We are still recommending Bass Assassin "Boss Shiners" in assorted colors or "Pure Craws" in light colors as the Baits of Choice for catching those BIG Bass. Both baits can be flipped with a jig head or put on a swim bait hook and swim them . . your preference. And . . of course . . our all time "best" proven recommendation is still a Booyah Lipless Crank Bait in Royalty Color.
CONGRATULATIONS!! Win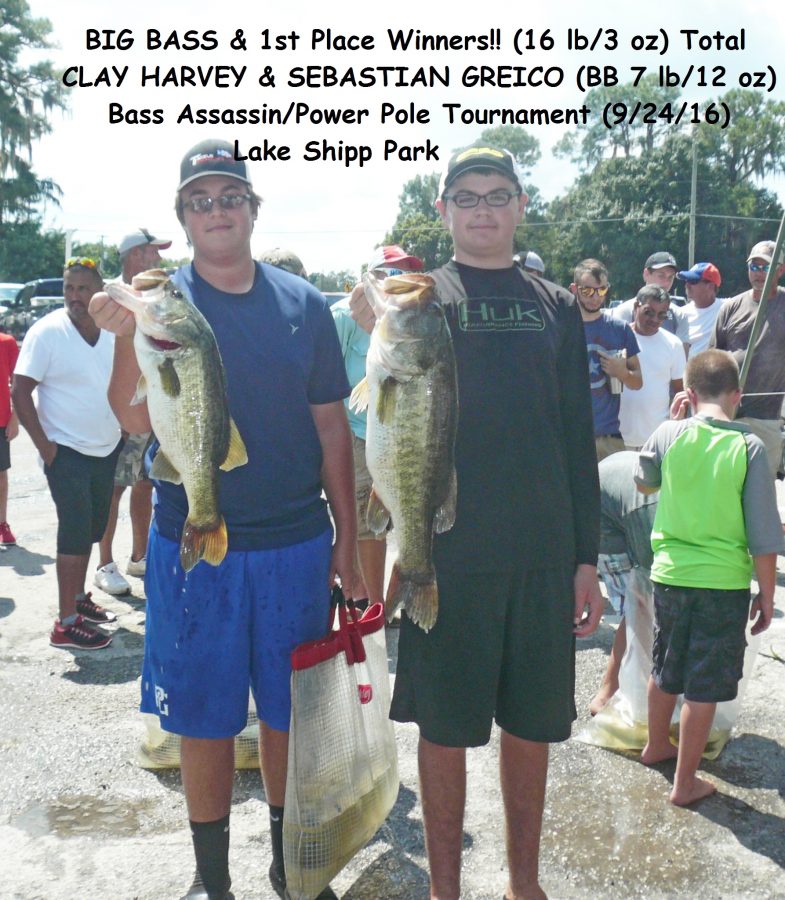 ners SEBASTIAN GREICO (BB) & CLAY HARVEY were victorious in taking both BIG BASS ($500) and GRAND PRIZE ($2000) at the 2nd Annual "Promotional" BASS ASSASSIN / POWER POLE TOURNAMENT held on September 24th. The weather was perfect and a great many fish were weighed in as (74) boats competed on the South Winter Haven Chain hoping to win. Sebastian and Clay were successful in accomplishing their wins by using BASS ASSASSIN "PURE CRAWS" in June Bug/Blue Belly color. Enjoy the photos!
There's still time to participate in Ron's Tackle Box Weekly Bass Tournaments before our 18th Season wraps up . . So come on out!! Each tournament has an entry fee of $30.00/Boat for a (1) or (2) man team and run from 6:00 to 9:30 PM each Thursday until the end of October 2016. Prizes are awarded for BIG BASS and 1st, 2nd, 3rd Place categories. The location each week is not revealed until Thursday mornings and is announced in Del Milligan's column in "The Ledger", our Web Site, "Like & Follow" us on FB, or you can call Ron at (863) 956-4990. Catch us while you can!!
Submitted By:
Ron Schelfo, Owner RON'S TACKLE BOX, LLC
380 S. Lake Shore Way • Lake Alfred, FL 33850
863-956-4990
www.ronstacklebox.com
Check us out on FaceBook and "LIKE" our page.
"Catch" my Weekly Fishing Report every Saturday (6-8 AM) on WFLA 970 AM