by Capt. Sam Williams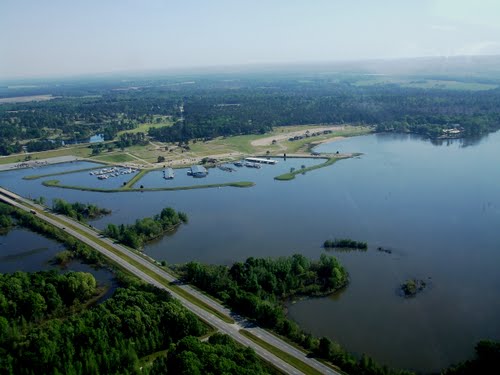 Water temperature: upper 60's, lake level: 189.39, water clarity: light stain.
Spring is here and the fishing is setting up to be hot. The water is staying up and steady. The underwater cover is holding bait. The crappie and bream are bedding. Bass are eating well. Bass are still bedding too. The bass are hitting blade baits on top and frogs. Trick worms, black and chartreuse, on the edge are really good. Slow is the answer.
Crappie are near cover. Fishing in the holes in cover is working. Shellcrackers are in cover tight. Red worms are getting a good mess of fish. Cats are really big this year. Jug fishing is working well. Cut bait is best.
June is fast approaching, please support the Alabama Children's Classic Bass Tournament and get registered. There are lots of prizes and opportunities to support the kid's while being treated. God Bless & Good Fishn'.