by Brian Lee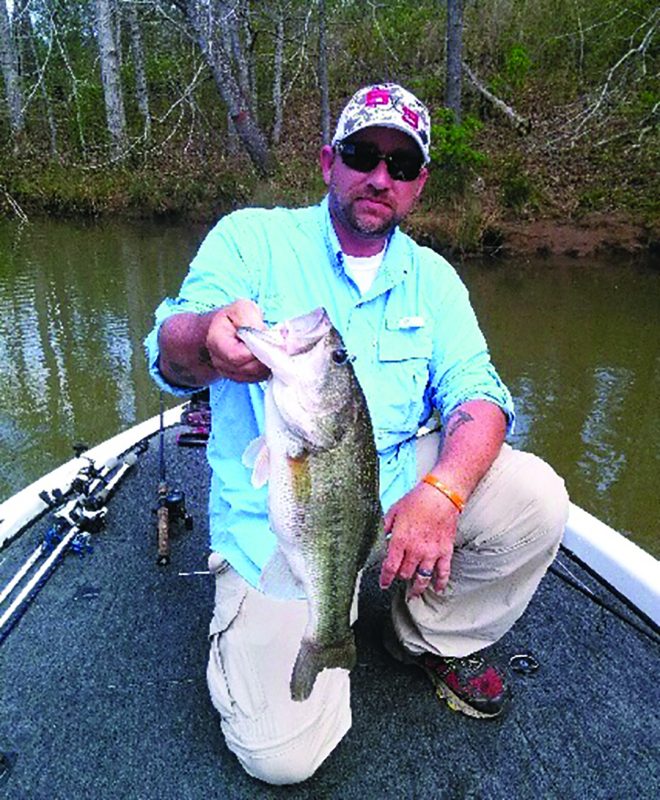 Water temperature: low 70's, water clarity: stained/clear, water level: full pool.
As the spawn starts to wind down, the bass will be looking to replenish some energy, especially as the dog days of summer approaches. Primary points early in the mornings with topwater will be on fire. Run and gun as this will only last till the sun gets up. Concentrate on bait as the bass will be in a feeding frenzy before it gets hot.
As the sun rises, back off and throw a C-Rig or a shaky head on the same points. Deeper brush piles and ledges will start to have fish stack up on them as the water temp rises. You can also flip wood cover and docks to catch a few fish as well.
This is the time of year that you can catch multiple fish on one spot as they school up. Best of luck and tight lines.