by Capt. Mark Smith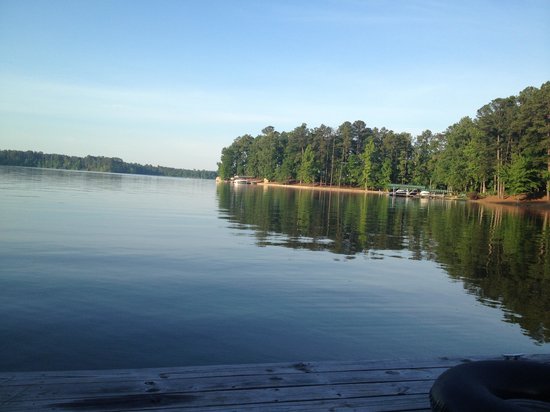 Lake Oconee is full with the lake clear on the south end and stained up the lake into the rivers. Water temperature is 65-69 degrees.
Striper fishing is good. The fish are starting to move to the dam. Live bait (bass minnows) have been the best over the past week. There are still some fish in the river bend area of the lake, so use your Lowrance to locate the schools of bait and the stripers will be close by. Live bait and spoons are working to catch these fish.
Crappie fishing is fair. The fish are moving into the creeks. The fish are still deep around 12 feet deep in most places. We have been using heavy jigs to get down to the fish. Long lining jigs over the fish will produce good catches. Spider rigging will also catch some fish. Some of the bigger fish are starting to show up in the rivers. Some of the fish have moved into the back of the creeks and can be found around wood.
Make sure you stop by Sugar Creek Marina and pick up your spoons and all your tackle needs. You can also book your crappie and striper trips as well as on the water Lowrance classes, with Reel Time Service at 404-803-0741 or reeltime@bellsouth.net