by Paul Tyre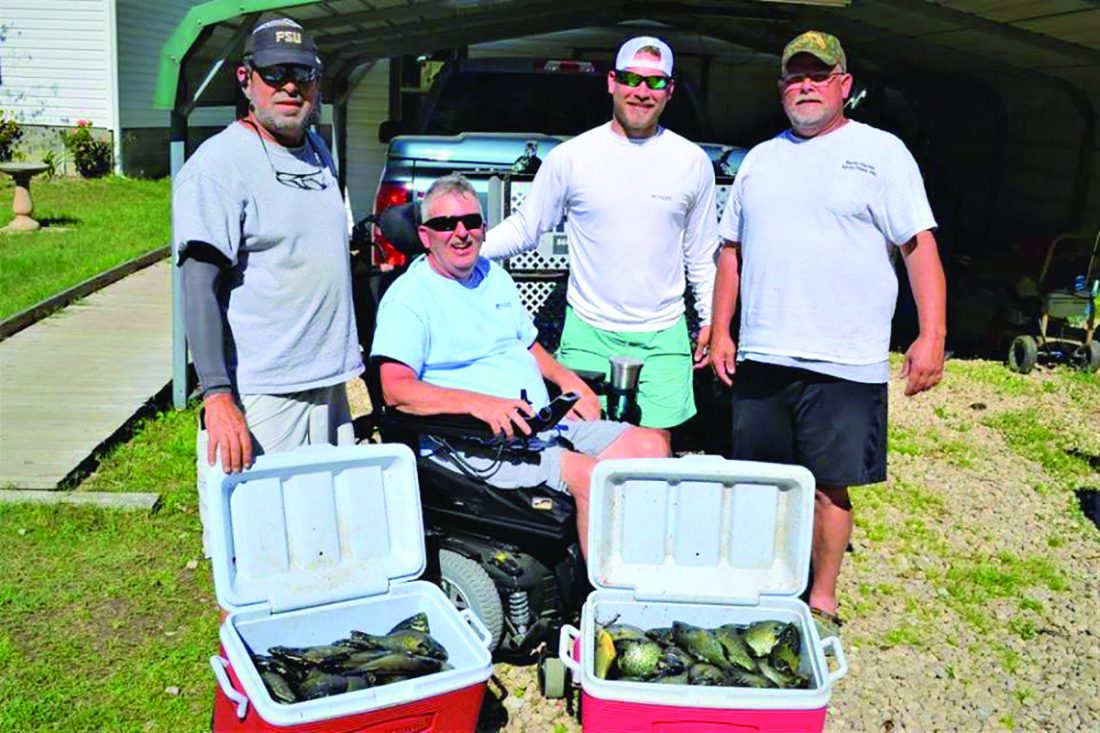 Water temperature:  71 degrees, lake level:  full pool, clarity:  clear.
The majority of the bass have spawned and are transitioning to the post-spawn areas and patterns.  As the bass move into the summer area, the shad are starting to spawn along the grass edges on the main lake.  To catch bass on a shad spawn, get out on the water early and cover a lot of water with reaction baits.  My lure of choice is a 1/2 or 3/8 ounce Strike King double willow spinnerbait fished along the edges and over the top of the grass.
This time of year, the topwater fishing on Lake Seminole can be incredible.  I like to use several different topwater baits, a buzzbait and a frog.  I like to fish the buzzbait when the fish are feeding on the edge of the grass.   My favorite is a Strike King Pro Model in chartreuse and white.  I like to use at least a 7 foot medium heavy rod with braided line and a high ratio reel.  This setup allows me to turn most of my bites into catches.
For the frog (hollow body frog), I like to use at least 50-pound braid and a 7′ heavy rod with a high speed reel.  When working the frog over the top of hydrilla or pads, you need a stout rod and line to set a good hook and to get the big bass out of the slop.
The shellcracker have been spawning and have been being caught in limits.  I recently had the honor to take a young man, Brandon Autry, from Woodville, FL while my buddy, Angelo Koundourakis took his father, Neal, and we put an awesome mess in the cooler using worms.  The weather has been great for fishing.  The bream will be spawning soon and we've been seeing some getting ready on the lake.  The crappie have slowed down some since it is warming up but are still being caught with minnows.