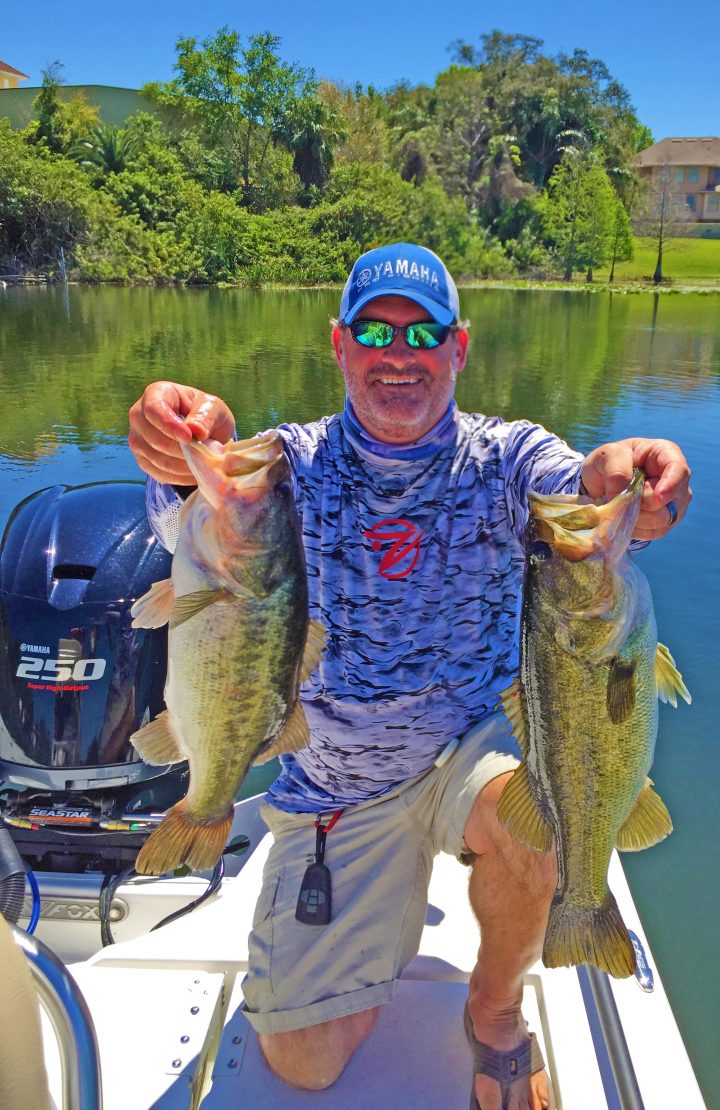 I love this time of year because we've had a really busy past couple of months. And Paula and I get to go back up to South Carolina for a week to visit with family, hang-out on the beach and take a vacation, plus sneak in a guided trip for some redfish in Charleston. What else would you expect a guide to do on vacation?!
On to REEL business: I'd like to officially welcome everyone to Spring here in Central Florida! It has been a weird "winter" with more cold fronts with the high winds and cold nights. It seems that as soon as we would get back to a good stretch of 70's-80's temperatures that got the post-spawn bass thinking summer patterns, Jack Frost would pay us an unwelcome visit and the bottom would fall-out again. With April upon us I expect the fishing to stabilize and get back to normal patterns of topwaters, swimbaits, flukes, while changing your patterns as the sun comes up and the day progresses.
Here in Winter Haven on the South Chain, I'm really looking forward to the bass fishing just getting better day-by-day. A "typical" guide trip (if there is one!) starts at sunrise drifting a couple shiners behind the boat while our guests cast topwaters, flukes, and twitch baits from the front of the boat as we cruise the mid-range grass lines. As the day progresses we'll still have the shiners out back but may change-up a bait or two along the way. If the fish get quiet for a bit we'll add a weighted fluke or jerkbait to the mix to get them going again once they've dropped down some and are suspending.
There are always variables that you have to account for every day. Most of the time if we have a sunny high sky and light winds in late mornings and easy afternoon having a texas-rigged worm or crankbaits is always a safe bet. If it's a day with clouds or a little rain I like to keep my focus up top.
Moving over to Lake Hatchineha and the Kissimmee Chain I'm already thinking of an "old" Guns-N-Roses song: "Welcome To The Jungle!" Personally, I love getting back up into the nastiest, knarliest, viniest (sorry for making up words), thickest, most tangled-up junk that will make you curse the sun, moon and stars that I can find – with some scattered eel grass of course – and throw a Spro Frog or Gambler EZ Swimmer. That is my "Go To Happy Zone" hands down.
Captain Scott Taylor is the officially sanctioned guide for VisitCentralFlorida.org and can be heard on 97 Country WPCV with Grant Starr every Thursday at 8:20pm. He also guides on Charlotte Harbor in SW Florida for saltwater trips.
Capt. Scotty Taylor
855-354-8433
Scott@TMCGuideService.com