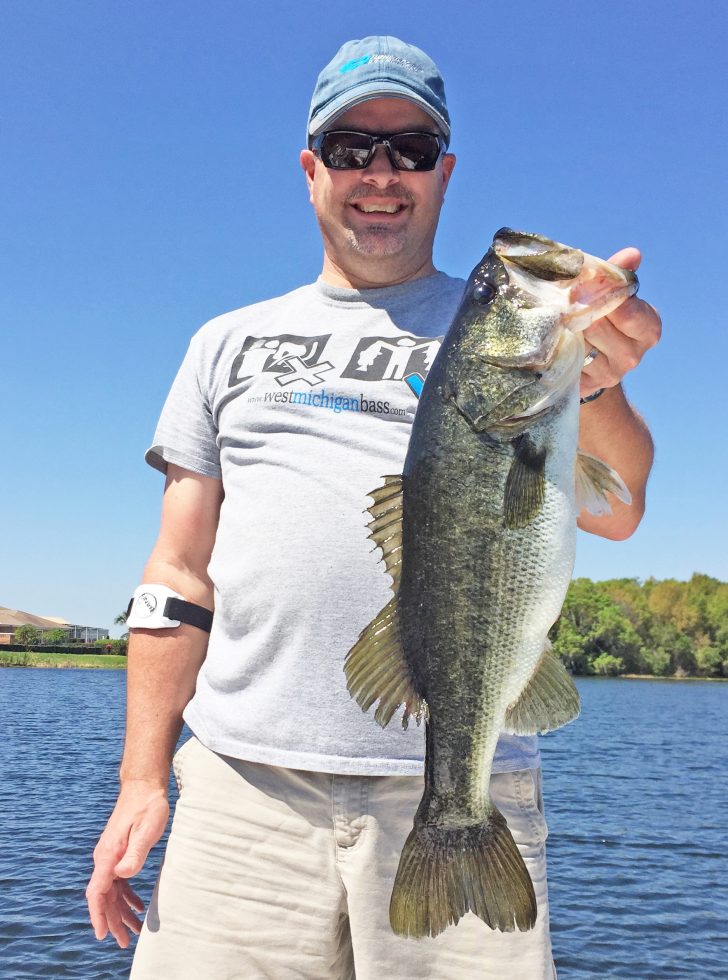 Welcome to August and the Dog Days of Summer where it is hotter than Hates well before noon. Most people think that the bass fishing here in Central Florida is dead this time of year, but that could not be farther from the truth, if you know where to look and what to do. So let me share a tip with you that is an excerpt from a blog I wrote on our website TMCGuideService.com.
One of the most overlooked techniques for summer bass fishing in Central Florida is fishing with crankbaits. It is highly effective on lakes all over Central Florida from The Butler Chain of Lakes in Orlando, to Kissimmee's Lake Toho, on Lake Kissimmee itself, to the many deeper lakes in the Winter Haven Chain of Lakes.
My favorite set-up for the clear spring fed lakes in downtown Winter Haven & near LEGOLAND Florida is a Grandt 7'0" XLH70 Med w/ Reserve Power rod paired with a Lew's Speed Spool 6.4:1 and Trilene XT 10lb green mono. I'll bet that more than one person rolled their eyes when I mentioned 10# mono but I'll explain why it is so important. First, I'm fishing clear spring-fed lakes in 10-28 feet of water. Second, I'm fishing over deep hydrilla and eel grass, not timber. And third, because these fish are so line-shy from the heavy pressure, I'll out catch 95% of those that are using heavier line, even fluorocarbon. I know first-hand because I used to fish heavier line and was getting schooled big time by an "old-timer" who later told me to downsize like he does… and I immediately started catching more fish.
As for bait selection in these cleaner lakes I really prefer to choose baits in natural colors and patterns. I'll drop the Minn Kota Ulterra to silently cruise the area and use my Lowrance HDS9 Gen3 Touch with side imaging to find what depth the bait and bass are holding. Typically, especially in the summer, the bass will be suspended on the bottom half of the bait ball. Myself, and my clients, have better success when we are running our baits in the upper half of the bait column. We're essentially making the bass come up to bite as those will be the more aggressive fish, which can often times get the inactive fish to "wake-up" and decide that they don't want to miss out on the action.
You can read the full report on our website, and I hope that this helps you in finding more fish this summer.
Capt. Scott Taylor and TMC Guide Services, llc are Official Partners with & the Official Guide Service for VisitCentralFlorida.org. He is a local full-time professional bass fishing guide based in Winter Haven and also guides the saltwater flats on Charlotte Harbor in SW Florida.
Capt. Scotty Taylor
855-354-8433
Scott@TMCGuideService.com