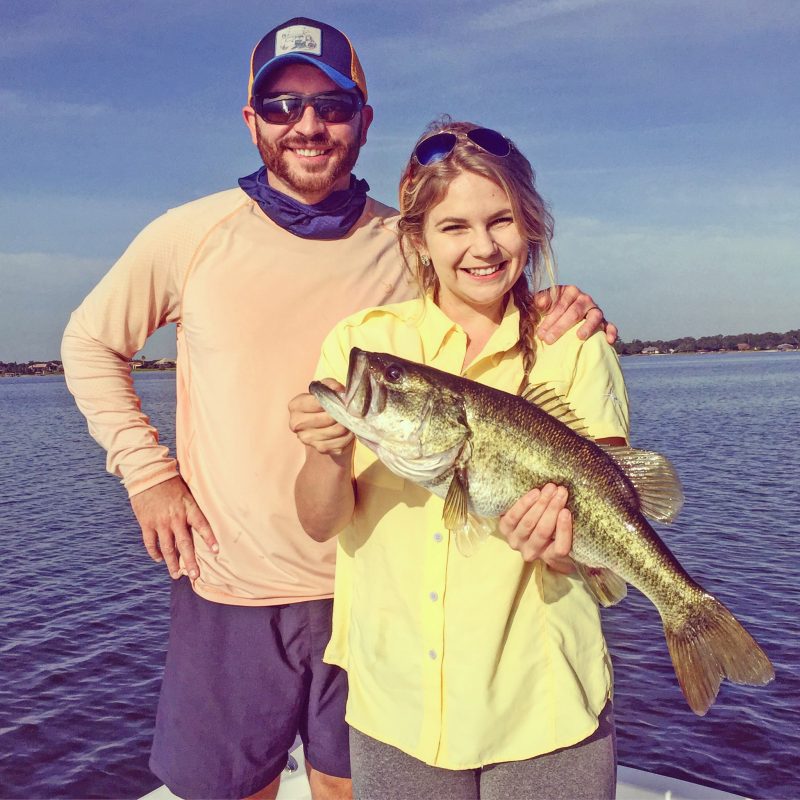 I know I say this every year but it's hard to believe that it is already July and that the year is half-over. Or, we can take the glass is half-full approach and say that we still have 6 months left in 2017. Either way the fish don't care, they just want to know what's the next thing to eat.
Fortunately, we finally started getting some rain in June that was desperately needed. By early June before the first set of storms rolled through Central Florida many lakes were down over two feet, and it was so bad on the Kissimmee Chain that they closed the S61 lock on the south end of Lake Toho. With the rains the lakes are slowly but surely coming back up.
For us in Winter Haven we're seeing the South Chain waters rise and that is great news. For several things, the rains help regulate the lake temps and keep them from getting too high too soon, which benefits the fish. Another bonus is that it brings new water into lakes that have been sprayed for "weed control" and helps dilute those chemicals and brings fresh water and oxygen to the baitfish and bass.
To focus on the bass fishing opportunities in Winter Haven and the South Chain in particular, it is a morning bite before the sun gets too high and the temps rise too much for anyone on the boat to have fun. We are running our trips from 0630 to 1030 most days.
As for baits, I'm always leaving the dock with shiners to accompany the artificial baits. You can get domestic shiners from Caribbean Bait & Tackle on Lake May, and for wild shiners call Bridgemaster's Fisherman's Shop in Lake Wales or go out to Lake Haven Bait on Hwy 60 on the east side of Lake Wales.
For the artificial baits we're throwing the basics from topwaters to flukes to crankbaits. I'm a big fan of the walk-the-dog stick baits and poppers for topwaters and I like to keep the colors natural to mimic the natural bait fish. The best colors for me are always a white or bone and something in the sunfish / tilapia color patterns. In the morning I also really like throwing weightless flukes to fish higher up in the water column. I prefer a watermelon red or white fluke in the clearer waters, and something dark like black with gold flake in the dirtier waters. For crankbaits, it's a match-the-hatch deal for the best success. Strike King makes an excellent variety of crankbaits that run from sub-surface wake baits to the big old XD10 that you dig a trench with, and you can always find the proper color pattern for any lake around here.

Capt. Scotty Taylor is the officially sanctioned guide for the Polk County Visitor's Center and VisitCentralFlorida.org.

Capt. Scotty Taylor
855-354-8433
Scott@TMCGuideService.com