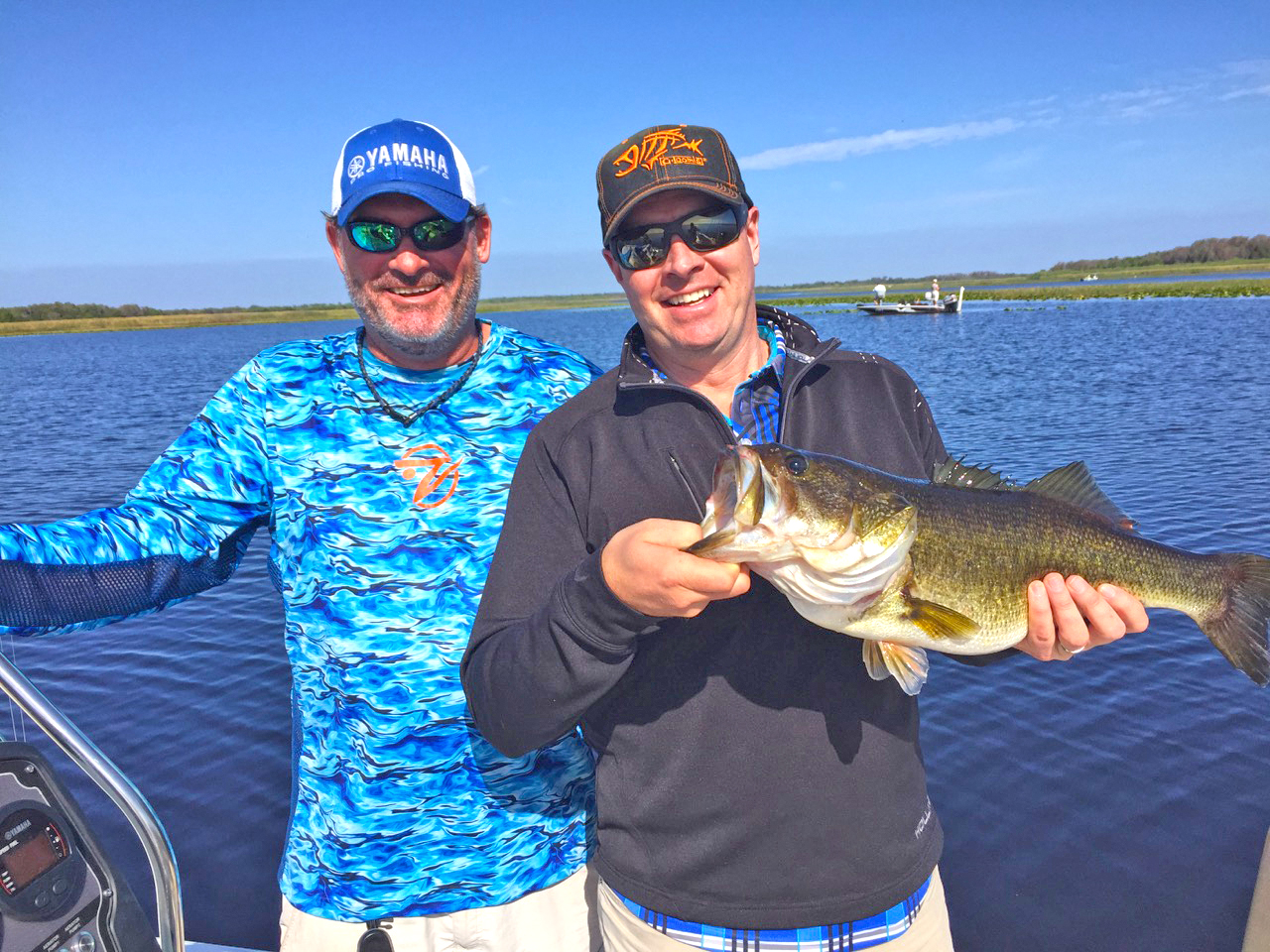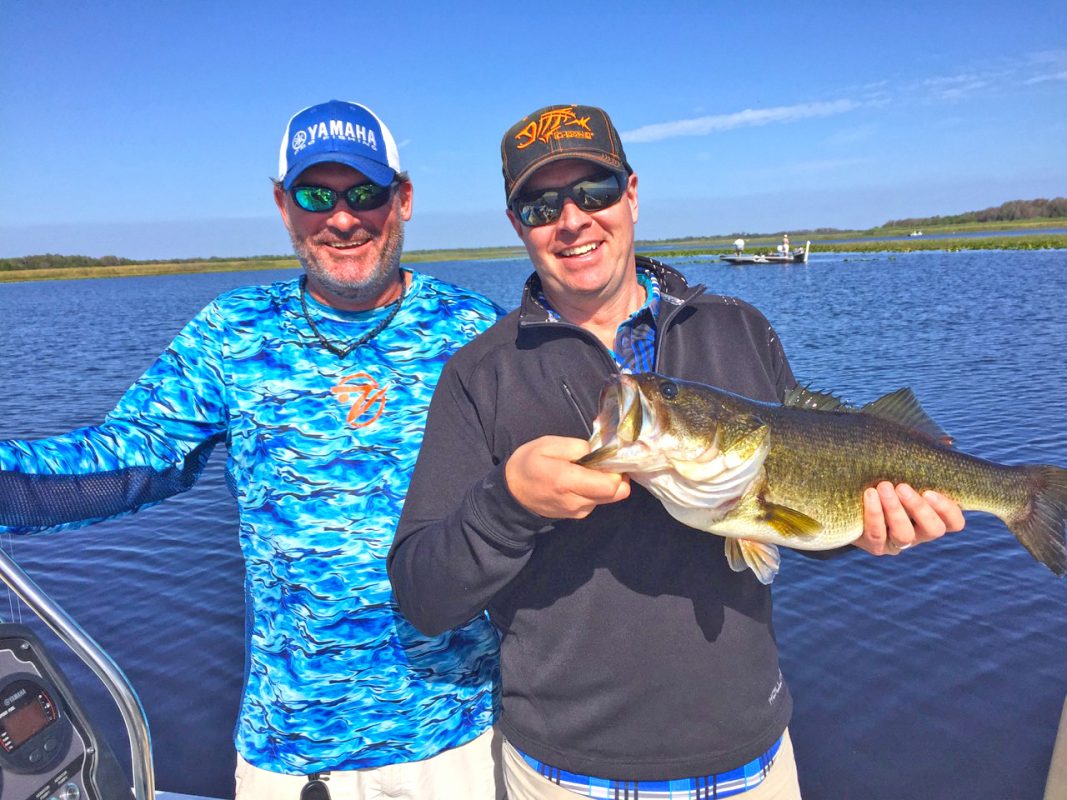 May is upon us and that means that the temps are finally holding steady in the mid to upper 80's with nights in the 60's which sets-up some fantastic summertime bass fishing patterns. I recall in years past already migrating back up to Michigan to guide on Lake St. Clair, fishing for smallmouth bass and freezing my tail off underneath 7 layers of clothes. Once my wife, Paula, was able to transfer down here to Winter Haven several years ago May is all shorts and flip-flops 24/7 on the water. That essentially tells me it's also all about schooling bass chasing balls of baitfish all over the lakes and having lots of fun.
Here on the South Chain in Winter Haven it's honestly keeping it simple. There are three essential baits you need to keep on deck at all times during the morning hours: a topwater bait, a swimbait, and a fluke. Of course, there are plenty of others that work and as the day progresses and the fish go deeper having crankbaits, Rattle Traps, and a texas-rigged worm all have their place.
If you like the "dirtier" water of Eloise or the other darker lakes, then we're talking about flipping worms, craws, and running swimjigs thru the cypress trees and reeds. For my flipping baits I prefer a black/blue combo or junebug, that's about all I need. For swim jigs in that off-color water my 1st choice is always white & chartreuse.
If you're interested in what is happening on Lake Hatchineha and the Kissimmee Chain, this is one of the best months to have a Spro frog or Gambler EZ Swimmer at the ready. I'm starting on the outer edges of the pads and grasslines and working our way in depending upon the activity we are seeing. If the bass are chasing bait up in the jungle first thing, then go get them. I just prefer to wait and work my way along before just running over those fish then trying to come back out after they have already spooked-off. The prudent way to approach these fish is to have each angler start throwing a different bait to see what they may want on any particular day. For frogs I like darker, more natural colors, and for the EZ Swimmers pick your favorite but I like the Florida-Five O or Red Ear 99% of the time.
Capt. Scott Taylor is the officially sanctioned guide for VisitCentralFlorida.org, the Polk County Tourism & Central Florida Sports Marketing Boards. He is a full-time guide based out of Winter Haven and also fishes in Punta Gorda on Charlotte Harbor for saltwater/flats/inshore fishing trips. You can also "catch" his weekly Fishing In The Dark reports with Grant Starr on WPCV 97.5 Country every Thursday evening at 8:20PM.
Capt. Scotty Taylor
855-354-8433
Scott@TMCGuideService.com