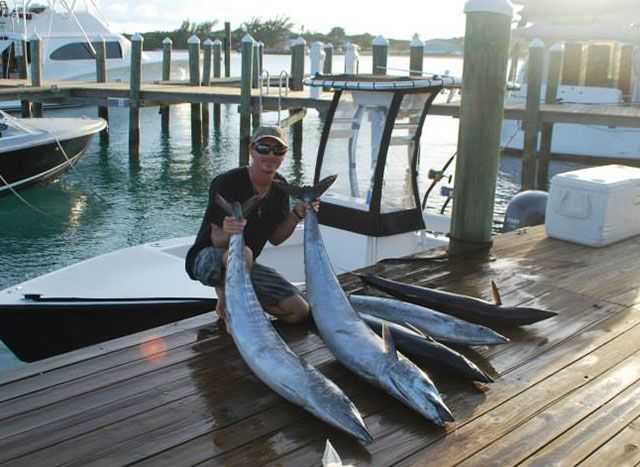 [dropcap]N[/dropcap]ovember is here, the official start of wahoo season. Long Island offers one of the best wahoo fishing locations in the world, including the famous Diana Bank, a 43 nautical mile run from Clarence Town Harbor or a 25 nautical mile run by launching a trailered boat at Fords Ramp on south Long Island. Large wahoo have also been landed at Simms Bar only nine nautical miles from Clarence Town. We offer both options to our clients and we have provided them with life-long memories of splendid wahoo fishing. Get your fishing gear prepped from the slow summer season and get ready for the action to start. Always double-check your gear before leaving the dock to make sure it is ready to take a beating. The wahoo we have in Long Island can almost be caught using Florida size wahoo for bait! The action remains fair for most of the month but three to four days before a full moon with a gentle east breeze blowing is prime time for the bite.
Get your smoker and hickory woods ready, wahoo are great eating fish and can be cooked many different ways. Besides smoking it, pan seared is a delicious healthy way to have it. Cut into one and a half inch thick medallions, then sprinkle kosher salt, black pepper and sesame seeds on both sides. Do this while you heat the pan for 5 minutes, then add just enough olive oil to coat the bottom of the pan and cook each side for one minute and thirty seconds to get a nice moist texture inside.
Tight lines and bon appetite!