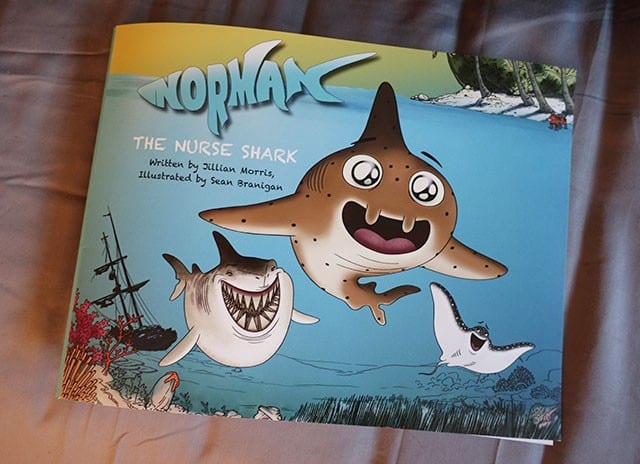 The process of writing and publishing your own book is a dynamic and challenging process. Last September we launched a Kickstarter to fund the publication of Sharks4Kids' first book Norman the Nurse Shark and as of June 26 the books will finally be in our hands.
Norman the Nurse Shark is a story about a little shark who gets separated from his family and must find has way back to them. Along the way he meets some unlikely friends and tries to figure exactly what type of ocean creature he actually is.
At the end of the book, additional information about nurse sharks is included, so students and teachers can go beyond Norman's adventure and learn more about sharks, the ecosystems they live in and the threats they face.
Nurse sharks are one of the most common species found throughout the Bahamas and Florida, so I wanted to write a story about a shark that many of the students in the region had probably seen. Nurse sharks are great ambassadors for sharks and my hope is that Norman will help change fear to fascination for many kids and inspire them to want to help these critically important animals.
One-hundred millions sharks are killed each year and I created Sharks4Kids because I genuinely believe kids can make a difference and make our planet better. Our goal is to create the next generation of shark advocates through education, outreach and adventure and this book is an exciting part of the journey. I want to thank my Sharks4Kids team, designer Duncan Brake and editors Jeffrey Carrier and Melissa Williams for making this book possible. I would also like to give special thanks to the incredibly talented Sean Branigan for bringing my vision of Norman to life.
To purchase Norman the Nurse Shark or to learn more about our projects, check out www.sharks4kids.com.