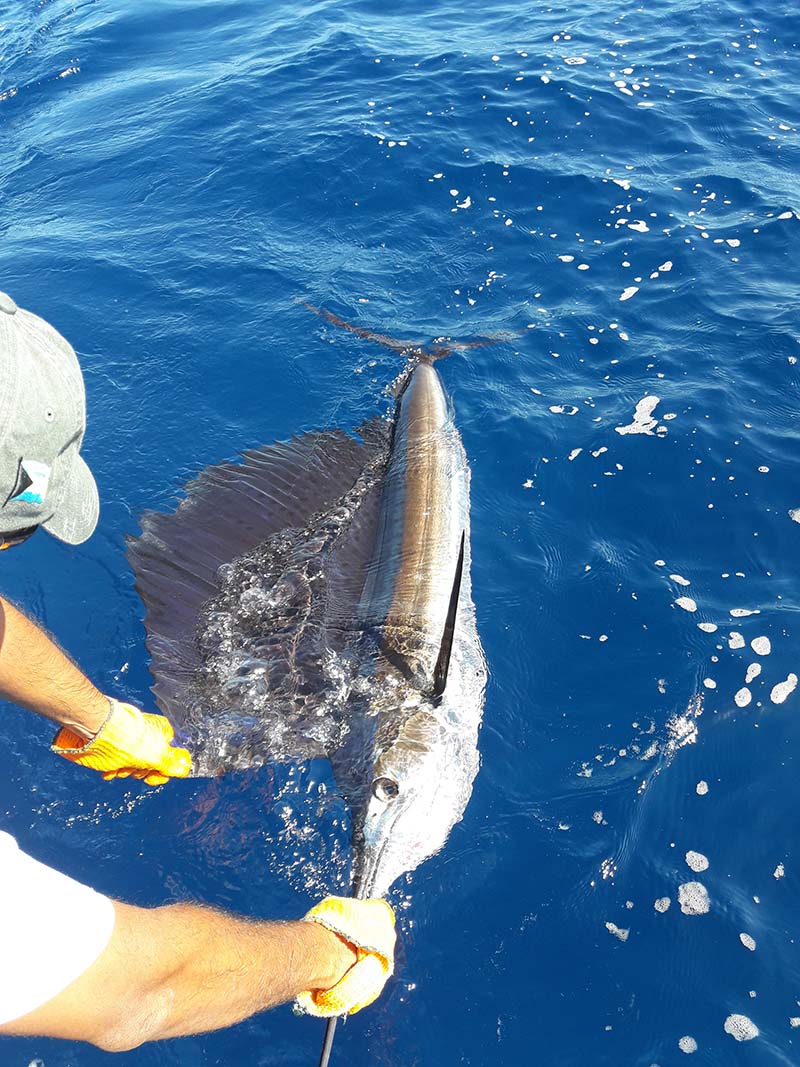 May is very good month for fishing here in the Nassau, Bahamas area. We are getting a good run of mahi and some tuna, as well as good showing of billfish.
Trolling the weed lines and finding the birds are the ticket. Sometimes we are getting them in the "blind" as we call it, meaning no signs of nothing, just open water.
Using ballyhoo rigged with our favorite lures is a great combination for these feisty fish. With the winds pushing the baits in and out, along with the fish, we are finding them usually in the same areas that we caught them a day or two earlier.
So as April has been a very productive month of fishing, I am sure May will be even better.
Come on down to Nassau/Paradise Island and get in on some of the action on the Reel Deal!
FORECAST BY: Capt. Teddy Pratt
Reel Deal
Nassau Yacht Haven
Phone: (242) 676-5152
Cell: (242) 449-9855
Email: fishwithteddy@yahoo.com
www.fishing242charters.com
---
PHOTOS:  A few guests with their catches from recent charters.