Rich Ellison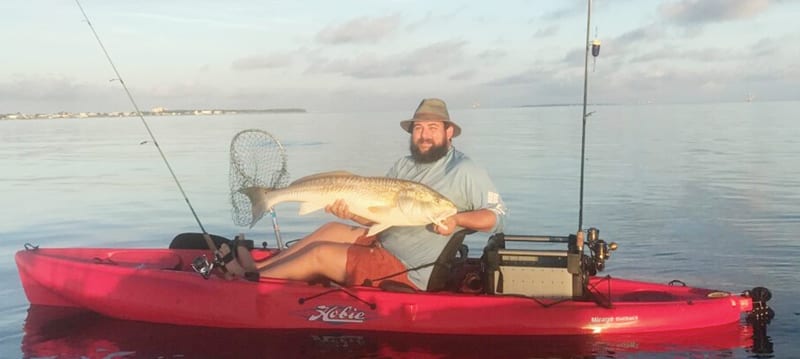 Winter is upon us. It hasn't been particularly cold, but it has been full of rain. It is safe to say the torrential downpours that filled November & December depressed fishermen who normally celebrate the upper delta. There were some who managed to score decent limits, but most folks I spoke with reported doom and gloom. I am here to give you hope during these dark days of winter.
First things first, the fish are still here; they just are not very cooperative. Provided global warming and Al Gore don't ruin spring; the fishing could be epic. Think about it, there are thousands of trout swimming around that didn't get caught in 2018. That should provide some shred of hope. I can't prove this, but I believe there will be a collective rebound effect. Mother Nature will restore balance to we aggrieved fishermen and provide us with many full coolers & screaming drags. Then again, we may see the first March snow storm since 1994?
I have been banging on every dock I know, trying to coerce a bull red into biting. The best I've been able to produce are some decent over slot fish in the 28"-33" range. It just hasn't been a great year for catching giant bull reds in Mobile Bay. Some folks have been doing it, but they aren't thick like they were two years ago. The red fish bite has been stellar this past year, but the fish have been anywhere from 12"-33" more or less. Hard to complain about that come to think of it.
It's time to pick your days and nights wisely. Dress warm and make sure to follow all the safety protocol. For day time trips I recommend fishing deep water with a good jig, but don't neglect the shallows as the sun warms them. You may be surprised what you can pick up. Night times are super slow right now. I recommend staying home and waiting on warmer weather. If you must go, beware the fog! It will absolutely swallow you in the winter.
In closing I will suggest using the winter to organize your tackle. Clean & lubricate your reels; spool them with some new line. Replace rusty hooks. Throw away the countless junk lures you know good and well you're never going to fish with. Research the gear and gadgets you've had your eye on and get your boat ready for spring. It will come. It always does. Even if these short, dark, rainy days make time feel as if it has come to a standstill. Hold fast, spring comes on the morrow!
Rich Ellison
Outback Fishing Adventures
251-223-7085