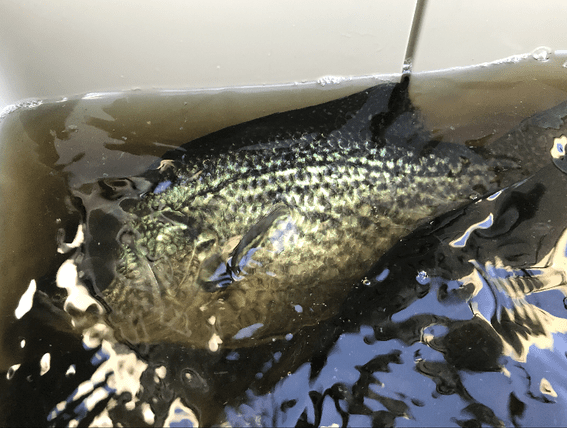 NORTH CENTRAL FLORIDA
The holiday season always brings some nice things to the North Central Florida freshwater anglers, but this year, it's looking like one of them might be missing, and that's actually a good indicator of good fishing. Every year when anglers come in the store bragging about their  December catches, they make mention too, of how few fellow fishers  they saw on the water.  Indeed, hunting season and football season  make for uncrowded fishing hotspots and boat ramps–most years.  Last winter, things were pretty average on our lakes. We had decent fishing and enough water to launch, but the fishing really wasn't good enough to lure many folks away from the other big December pastimes. This time around, on the heels of an historically wet late summer and a hurricane, North Florida lakes are bursting at the seams with water–and too, with speckled perch. It took only a couple of days following the passing of Hurricane Irma for speck fans to let us know that their favorite fish were feeding like crazy.  Out in the mid-lake depths of Newnan's, Lochloosa, and Orange Lakes, folks drifting or slow-trolling crappie jigs or minnows found the specks apparently celebrating the arrival of all the new water.  Working areas that, a week earlier, had been 7 or 8 feet deep,
the fish seemed thicker than ever, even though the water was now 10 to 12 feet deep. It has remained so up 'til now.  The boat ramps on all three lakes are pretty busy these days, even during mid-week.  As the specking heats up further in the chilling water, it seems unlikely that folks
will abandon them anytime soon, even with hunting, football, and Christmas tugging them in different directions.
Gary Simpson
Gary's Tackle Box
Gainesville, FL
garystacklebox.com