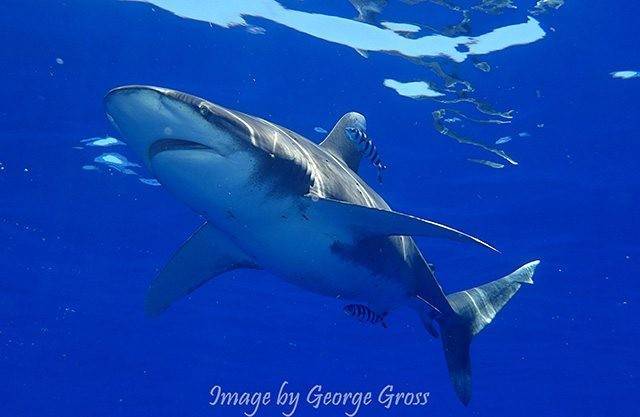 June is usually a great time to dive in Eleuthera. Air temperatures are normally 80°F to 90°F with ocean temperatures ranging from 79°F to 81°F. That means for most divers, a skin or shorty wetsuit.
In June, some larger animals like hammerhead sharks and eagle rays may start to leave our coastline for cooler waters; however, turtles, octopus, eels, lobsters, crabs, barracuda, stingrays, dolphins and hundreds of species of reef fish abound.
I wanted to tell you a about a dive site named "Current Cut" in more detail, which is located between North Eleuthera and Current Island, about ten miles from Harbour Island where Valentines Dive Center is located.
The tide changes daily from Caribbean to Atlantic side and vice-versa (though it's all Atlantic Ocean) causing a current up to 12 knots. It can be dived from either side, but beware as there is boat traffic in this channel on occasion. Visibility can range from 30-feet to 70-feet depending on the current speed and previous day's weather. Most advanced, experienced divers will enjoy this exciting dive. I would recommend a solid dive plan and safety sausage with whistle in your BCD in case you get separated from your group or dive buddy, or if sudden bad weather or fog sets in.
The payoffs on this dive include large and small shark sightings (nurse, Caribbean reef, blacktip and bull have been sighted, with the occasional tiger in the area). For me, it's exciting to ride along squadrons of up to 20 eagle rays, hundreds of jacks swirling in circles around you, turtles, stingrays, lobsters, eels all hang in depths of up to 70 feet. There are a few swim throughs for the adventurous diver, and most will note that the fish, like spadefish, Spanish hogfish, and more, are all larger than you see on the common reefs. I have dived it at least a hundred times and my curiosity is still peaked before I giant stride into the flowing currents off the back of the boat.
With all the fine resorts, hotels, local restaurants, white and pink sand beaches and watersports to enjoy, we look forward to seeing you on the ocean!