February is a chillier month for us here in the Volusia area. While we will have a few nice days, the water temperature tends to be a little chilly which can make the bite a bit slower. I will focus on species similar to those I do in January like black drum and sheepshead.
This year has been difficult to obtain bait that we like to use for sheepshead such as sand fleas and fiddler crabs; most people think the sand flea shortage was from a combination of the spring king tide and then the two hurricanes we got in late summer/early fall. Nonetheless, I still have been producing good catch numbers by using shrimp combined with sand flea flavored Fishbites. The sheepshead love structure, so you have to find docks with good growth on them like oysters and barnacles. Also, all of the ICW causeways are a pretty sure bet on getting a few for the cooler, and I even like fishing deep channels with mangroves. Use a jig head or a Carolina rig with a short fluorocarbon leader to feel the bite and remember its a numbers game with sheeps; they don't call them Convicts just because of their white and black stripes…they are some bait robbing fools!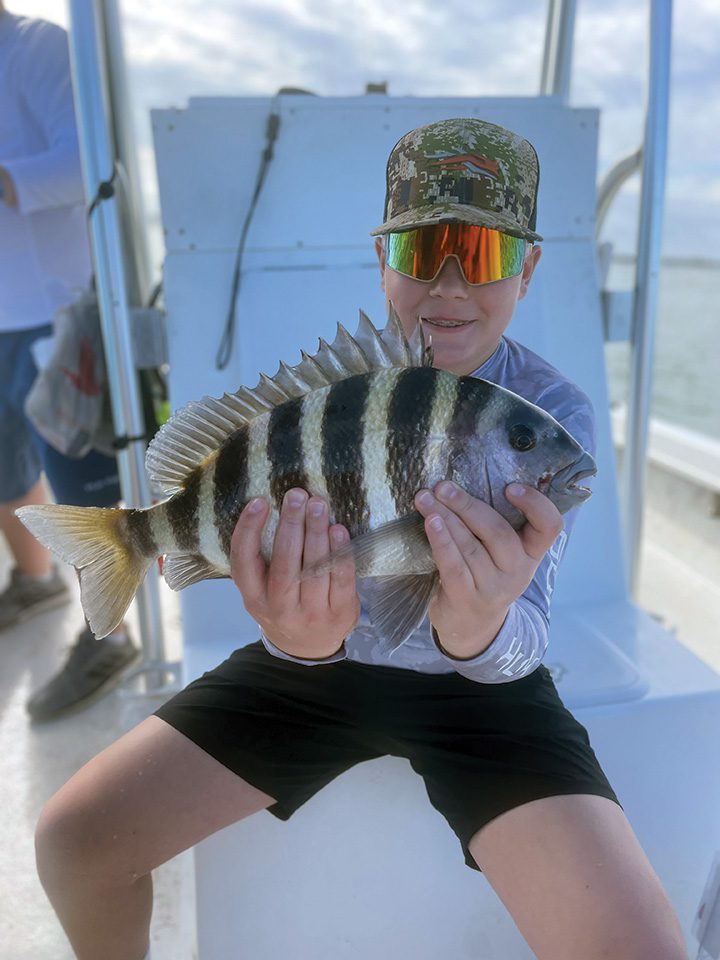 The black drum bite is also best in my opinion when the water is colder, so I will spend a good deal of time targeting these guys near the causeways and at the Inlet. My favorite approach for black drum is halved or quartered blue crab, and I like to use at least a 4/0 circle hook. These fish can range in size from a pound or so all the way up to pushing 80 pounds, so make sure you are set up properly if you are going to target big black drum as they are no joke.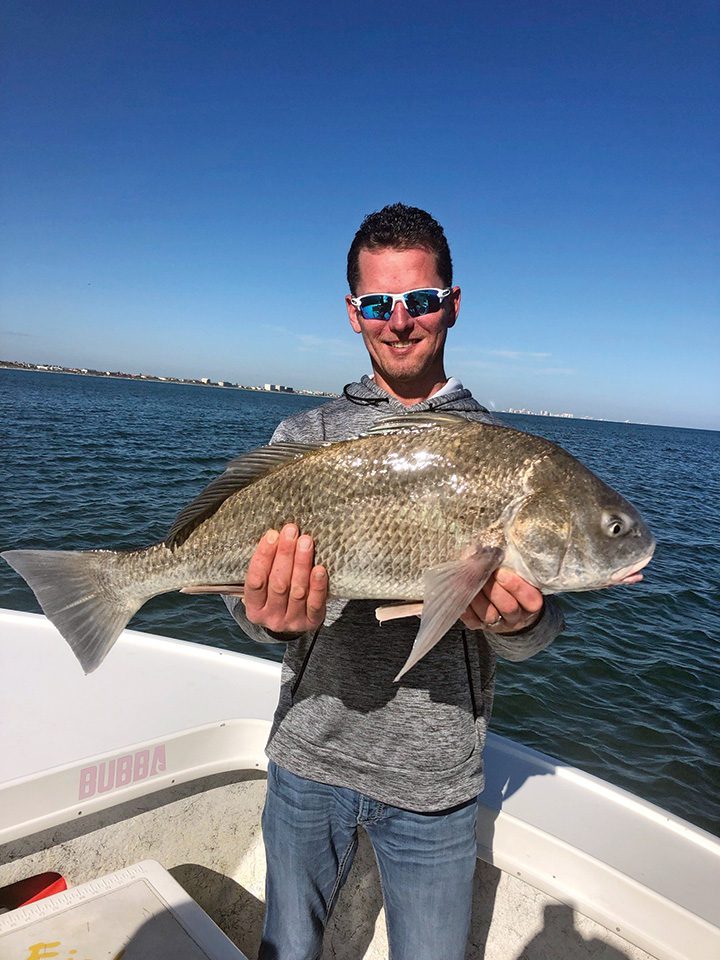 Lastly, in February I tend to catch a few permit. Yes, that's correct, permit. These fish are usually suspended in the water column down around the inlet in schools. I like to use a pinch weight with 15 or 20 lb. fluorocarbon leader to get them to bite. While most fish are smaller, I have gotten a few 20-pound fish over the years.
Spring is right around the corner, but that's no excuse to not get out on the water this winter and have some fun.
As always, if you see us on the water say, "Hello." Good luck out there!
Capt. Jamie Thrappas
Yellow Dawg Fishing
www.yellowdawgfishing.com