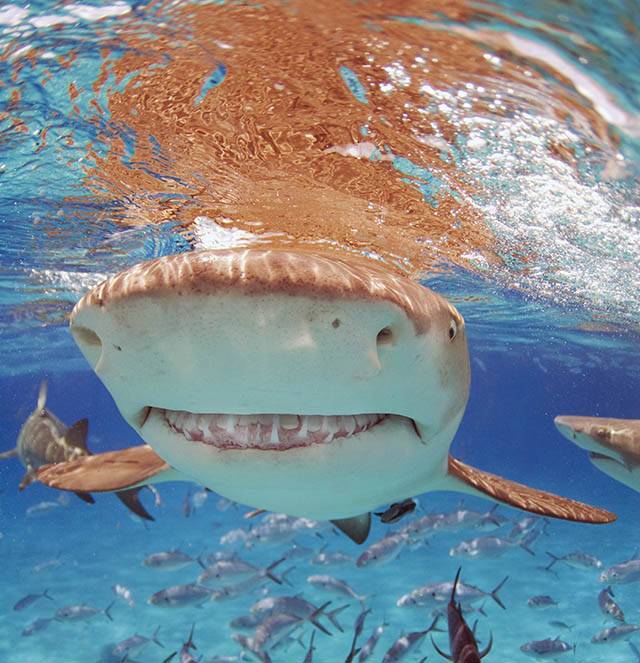 For most people, both sharks and stingrays resonate feelings of fear. They focus on the teeth and the spine and think DANGER. Far too often the media feeds into this hysteria, flashing images of gaping mouths and using headlines that include, "Terror, terrifying, beasts and man eaters."
On average, five people die from shark attacks globally each year, which is a VERY small number compared to deaths by cows or vending machines. On the other end of the spectrum, humans kill approximately 100 million sharks each year.
Stingrays cannot lunge or throw their spine and actually have very limited mobility with it. You really need to stand on the stingray or grab the tail to have an incident.
As a marine biologist, shark conservationist and professional videographer, I spend a lot of time with both sharks and flat sharks (stingrays) and love to share another side of their story; one that hopefully paints a more positive picture for these misunderstood animals.
I find that photography can have a powerful impact on the way people see the world around them and perceive things. It can even help us determine how we should feel about something. I love sharing images of shark and stingray smiles because they are actually quite comical, especially the rays. I hope they make people themselves smile, but also encourage them to think differently about these often demonized creatures.
If you have the opportunity to see, snorkel or dive with these creatures, I hope you embrace it. Enjoy their beauty and maybe even spot your own elasmobranch elation.
[easy-social-share]