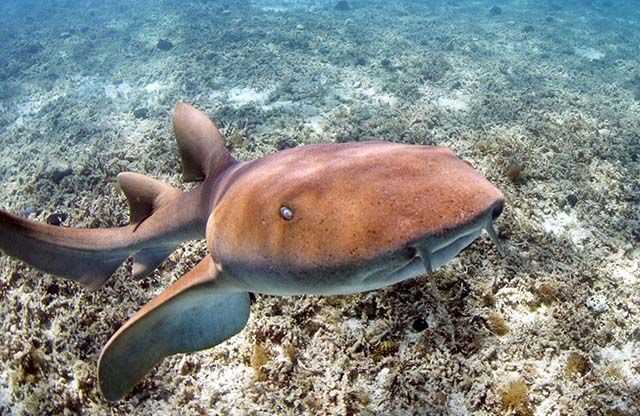 [dropcap]O[/dropcap]ne of the main goals when we created Sharks4Kids was to get kids out on the water. In 2012 my husband and I did a film project and took several students from the Louise McDonald High School in Bimini out to explore the mangroves. The experience was priceless and solidified our goal to create a similar opportunity for kids in other regions.
Along with our curriculum, activities, Skype classroom visits and videos, Sharks4Kids is now offering shark snorkeling and dive adventures for the whole family. Nikole Ordway-Heath from Force-E Divers has successfully organized and run two amazing trips aboard South Florida Diving Headquarters' Black Pearl, teaching kids about the wonders of the ocean; including sharks. Our partner Dr. Derek Burkholder, a research Scientist at the Guy Harvey Research Institute (NOVA Southeastern) does the introductory talk about sharks, shark tagging and conservation en route to the dive site.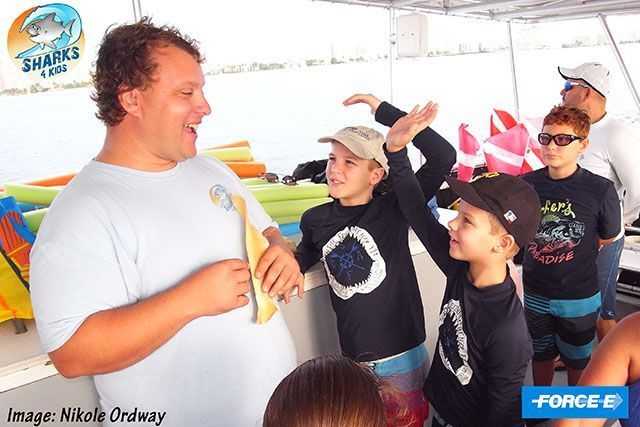 The dive sites are shallow, offering both snorkelers and certified divers the opportunity to explore. Nurse sharks frequent the ledge, so after learning about sharks, the group can get in and see them up close! Nurse sharks are a great ambassador species because they are quite prolific in South Florida and are a fairly docile shark. Like any wild animal however, they should be respected, not grabbed, harassed or ridden.
Nurse sharks (Ginglymostoma cirratum) get their name from the sucking noise they make when feeding; it sounds like a nursing baby. Nurse sharks do not have to swim to stay alive. They can use their buccal (mouth) muscles to pump water across their gills, allowing them to breathe without having to swim. They feed on lobsters, fish, and squid and can even suck a conch out of the shell.
Baby nurse sharks (called pups) hatch from egg cases within the mother, the egg cases are shed and a few weeks later she gives birth to the live young. They are born with dark spots that fade as they grow. They are approximately 28 cm (11 in) when they are born with adults reaching a maximum size of about 300 cm (9.8 ft) in length.
The response from these trips has been awesome and we so excited about future adventures. This last trip we were even joined by a teacher from Boca, whom we had connected with via Skype to do a shark lesson with his class. It is incredible to see fear and misunderstanding quickly replaced with facts and respect. The kids are eager to learn and then eager to do their part to save sharks.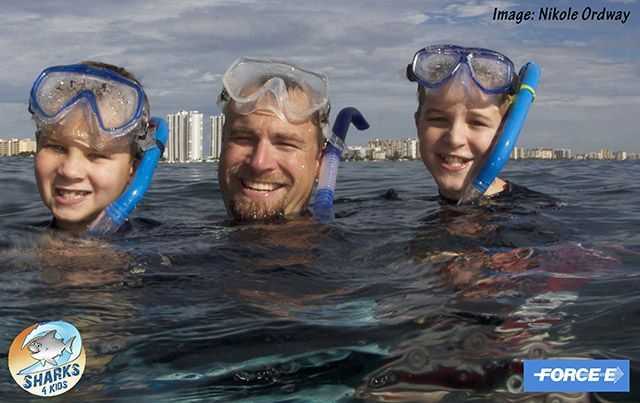 Check out www.sharks4kids.com to learn more about our shark education initiatives and adventures.