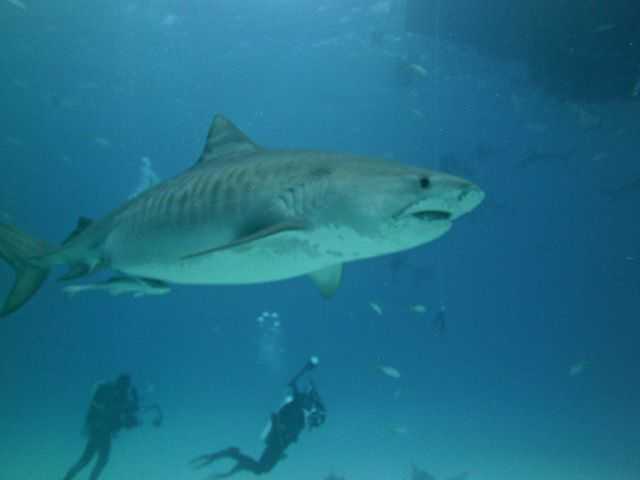 [dropcap]M[/dropcap]arch in South Eleuthera is another great month for diving. Water temperature is 74-75 degrees, so don't forget your hood to complement you long sleeve shorty or full wet suit, 3 mm is fine. Visibility is well in excess of 100 feet, clear as pool water. The "cold fronts" tend to be fewer, day time temperatures are in the 75-78 degree range, water temperature keeps the night time temperature at a comfortable low 70 degrees. With less cold fronts, the opportunity to dive the "Bridge drift dive" increases. The Bridge is an underwater ridge that connects the southeast end of Eleuthera to Little San Salvador, the top of the bridge is 30 to 60 feet and drops off to 4,000 to 5,000 feet on either side. Thus, when the tide is moving there is a nice current across the bridge making for a very nice two-tank dive, with dive times of 35 to 45 minutes per dive.
Safety tip for March: There is no hospital or emergency (after hours) medical facility or hyperbaric chamber on Eleuthera, so get trip insurance with medical evacuation just in case you have a problem in the water or on land. Divers Alert Network (DAN) is an excellent choice, very affordable and can be accessed through our website.
Fun tip for March: Don't forget your underwater camera, the photography opportunities are limitless.
Diver tip for March: Too long a surface interval is not good for your health, dive early and dive often, don't forget to hug a shark.