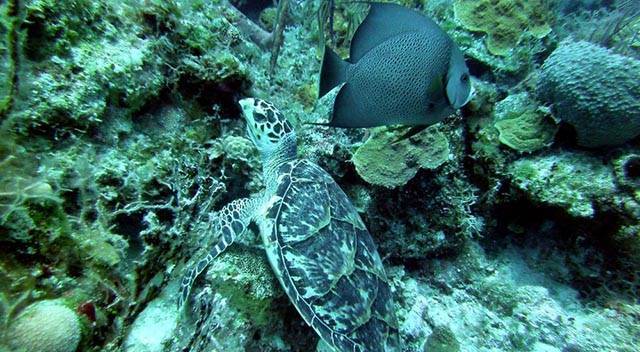 September is known as the "off season" with lots of folks preparing for back to school and the level of tourist on the island declining. The water temperature in September peaks at 84°-85°F, while the winds are generally light at 10 knots out of the southeast, unless of course there is a tropical storm or hurricane in the Caribbean, which will affect the diving conditions. The exception being diving one of the boiling holes when the water is rising from the boiling hole, the 6° to 8° cooler water is quite noticeable especially in the summer months. South Eleuthera offers a wide range of diving opportunities, from shallow reefs, boiling holes, pinnacle reefs, shark interaction-behavior dives, wall dives, drift dives, swim through and plenty of exploration dive opportunities. Marine life is abundant and offers great photo opportunities for the novice or experienced photographer with crystal clear water. A lot of businesses are closed during September, so if you are planning a trip be sure to book well in advance and make sure what you want to do is available. If you have time to get away, due to availability of resorts, hotels and homes during the off season, you can get some great deals on accommodations.
Safety Tip for September: Bumping into or rubbing against coral can cause minor scratches and abrasions with some bleeding. Buoyancy control is the mark of a good diver, with good buoyancy control you should be able to prevent injury to yourself and not destroy the coral.
Fun Tip for September: Review the "Coral Library" tab under the Gallery Photo tab on the website and see who find any of those on your dive.
Diver Tip for September: Too long a surface interval is not good for your health, dive early and dive often.