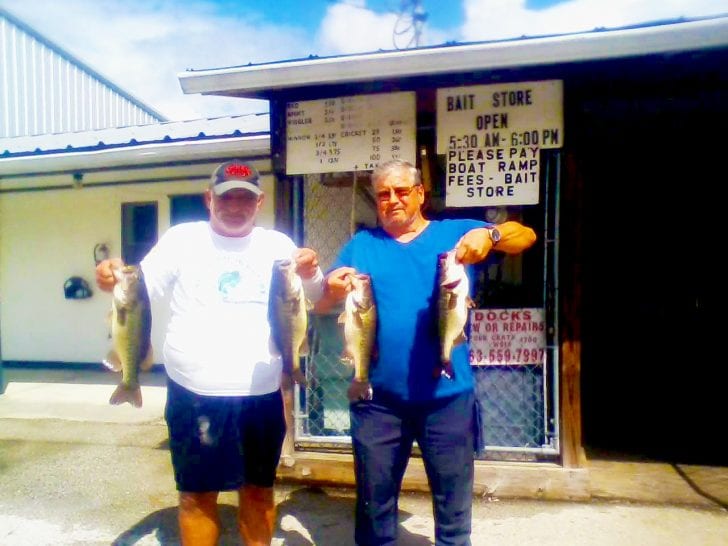 Bass fishing is improving on the Kissimmee Chain as water levels are slowly dropping. Bass are settling into more of a stable Fall pattern. Even so bass is still hard to find. The best places to fish are the mouths of creeks and canals when the water is moving. Strike King 2.5 black back/chartreuse crankbait does the job in those areas.
Sparse Kissimmee grass 5'-8' deep is holding a lot of bass. Swimbaits are the hot ticket to use. Gambler Big Easy in copperfield or lane toad are the hot colors rigged on an Owner 3/16oz weighted twist lock 5/0 hook. For all of your bass anglers who like fishing with shiners, Eagles Nest and Grassy Island on Lake Kissimmee around scattered pads are really good at this time.
Speck fishing on Lake Kissimmee is really good at this time. Channel markers 8 and 9 are producing good numbers of specks. The hourglass on Lake Hatchineha is also good at this time. Minnows on a slip cork rig set at 7'-9' in 10'-16' of water depth is best.
Bream are biting well on worms and crickets on Lake Kissimmee with Gobbler's Ridge being the hot spot in 5' of water in the thick pads.
Submitted By: Capt Dave Ochs
Waters Edge Fish Camp
10730 Camp Mack Rd
Lake Wales, Fl
863-589-6295