By: Captain Terry Fisher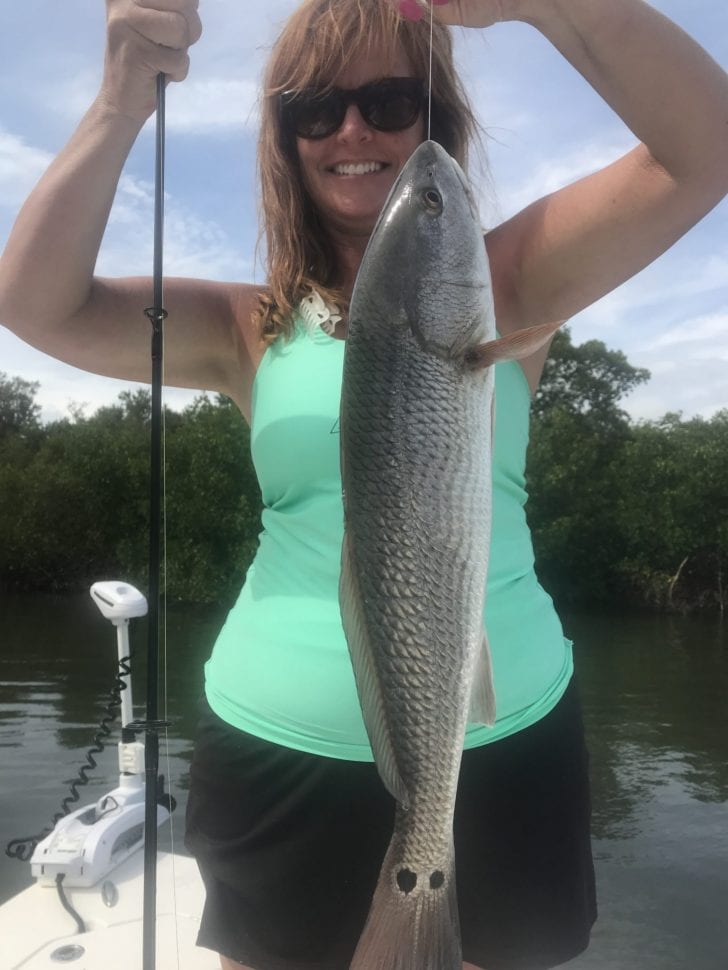 I am always excited when June arrives to fish anywhere around the State of Florida. Stronger tides provide sufficient nutrients and oxygen to sustain a healthy food chain of various baits that support and 'drive' movement and migratory patterns of all species. Fish become more aggressive and must eat during the summer periods. Their digestive systems are designed to absorb and digest more food than during cool/cold water temperatures. Yellowtail, mutton, grouper, red snapper, permit are just a few of the species to target around the reefs. Dolphin, sailfish, tuna, wahoo and kingfish (to name a few) will be found in good numbers in as little as 100 ft. depths around reefs, weed lines and drift wood. The only caveat may be the winds. However, when fishing pelagic species, such as dolphin, tuna and wahoo, the further south one is located, the farther out in the gulf, one must trek. Likewise, the larger reef species; red grouper, yellowtail, mutton and red snapper will hold on reefs forty plus miles offshore. My offshore charters will consist of reefs within 10 miles of the outer islands to target cobia, permit, kingfish, spanish mackerel, gray, lane and vermillion snappers. I recommend those wanting to fish the man-made reefs consider placing a chum block in the water to draw the fish in. I use crabs for the permit, herring and sardines, pinfish, cut baits (squid) and shrimp for the other species. My Tarpon charters will focus along the beaches. Live threadfins, pinfish, crab, mullet, or ladyfish under balloons will make up for most of the presentations. Cut mullet and mackerel will be weighted and placed on the bottom, if fish are ignoring the balloons. Inshore charters will focus on particular species depending on the number of passengers and their experience. Those looking for seatrout, spanish mackerel, pompano, small shark, and mangrove snappers, should have a 'field' day. Shrimp under a cork on the flats will attract all species at any given time. Charter clients should be happy to learn that June is usually the month the redfish action picks up. It gets better as the weeks and months progress. Redfish are known to move in with the incoming tide for protection and food in and around Mangroves that sit on and around oyster shoals. I use big live shrimps, gold spoons and weed-less soft plastics along and under the mangroves to catch these 'bruisers'. I place the live shrimps on the bottom or under a cork with a very short leader. I chum the area up by hurling pieces of shrimp in and around my presentations, hoping to incite a feed. I only fish for redfish around the mangroves on an incoming tide.
Charter information may be obtained by calling me at 239-357-6829 or by emailing fishfacecharters@yahoo.com. I am also available as 'Captain for Hire' (by the hour) on your vessel to assist with safety, navigation, fishing techniques and fishing locations to make your boating and fishing adventures successful. Check out my frequent fishing reports at www.goboatingflorida.com under the section of 'blogs and tips'. (www.fishfacecharters.com).