by Capt. Terry Fisher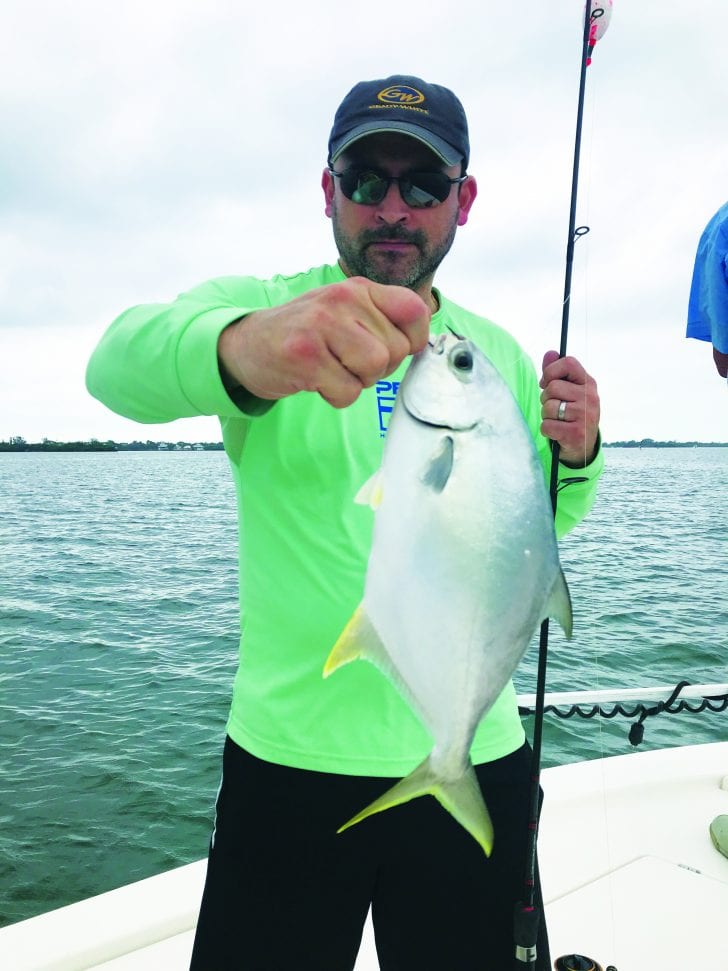 May is the month for opportunities galore when it comes to targeting fish, both inshore and offshore. Moderate and consistent warm water temperatures will create the perfect situation for inshore, reef and pelagic species to our area waters. An abundance of baitfish for netting, big shrimp, pinfish, crabs and mullet (dead or alive) for purchase from any area bait and tackle shop, catering to 'anglers in the know'.  Big Tarpon are cruising the beaches.  These fish are migrating in schools from the south and are looking to feed on virtually any bait in their path. Live/dead 'baits of choice' are many, including 'Dollar' crabs (blue crab), pass crabs, mullet, herring, sardines, ladyfish, pinfish and catfish fillets. These baits may be fished on the bottom of the seabed or under a balloon or float. Use gear strong enough to handle anything from 60 to a 150lb fish. Spinning reels in the 6000-8000 series loaded on 30-40lb rated rods with sixty-five pound test line, 80lb. leader, with 6/0 to 8/0 circle hooks should be sufficient for most hook ups. Try not to exhaust the fish with too light of tackle. Sharks are following the tarpon and will make a great by-catch using the same baits and the same gear. Snook season is closed on the Gulf Coast, but there are no laws that prevent anglers from catching them. May is a fantastic month to look for big snook cruising along the beaches and passes. Many snook have moved to these locations, from rivers, canals and reefs to feed and spawn. Redfish are here in decent numbers. Target them on high, incoming tides with light tackle or locate them 'tailing' on the shallow flats.
Mangrove (Gray) snapper are in the passes and on the reefs. Basic drops are light line with a 2ft. leader, 1/0 to 2/0 circle hook loaded with squid, shrimp, sardine or herring (dead or alive). Lane/Vermillion will be caught on same rigging. These fish are smaller, beautiful in color and make for great eating. Permit are making their way to the reefs. Crabs are my favorite baits for this venue. I free-line crab to them with awesome results. When using shrimp, I chum up the water with a few and free-line one on a hook. These fish are aggressive and lots of fun to catch. Use medium size tackle to enjoy the fight.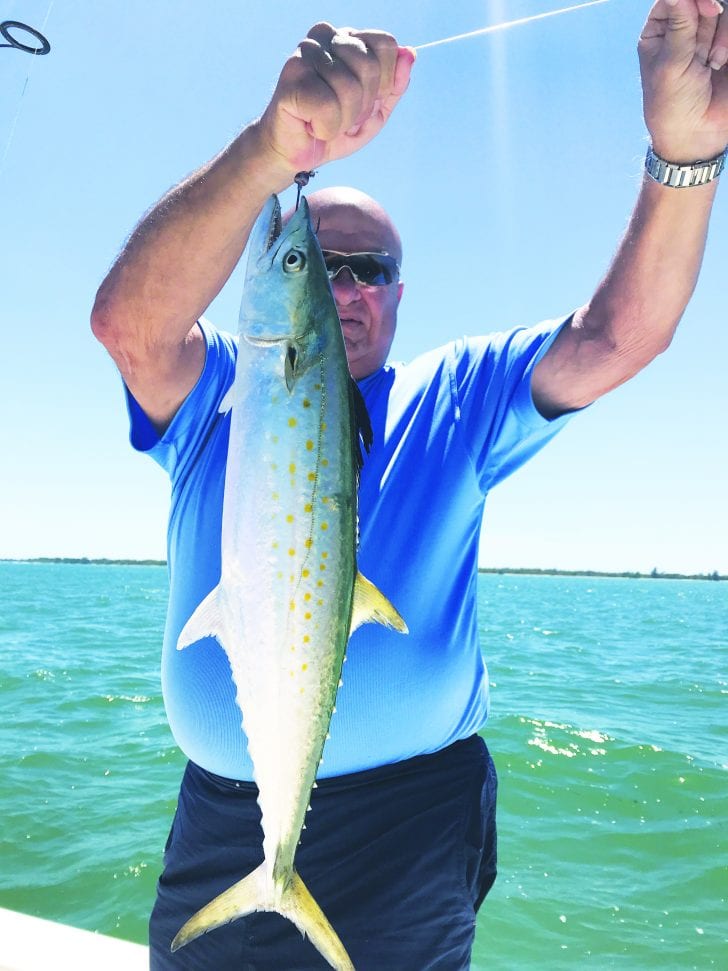 Kingfish are off the beaches (15ft. or more of water). Trolling silver spoons is my favorite method for catching them. Wire leaders with trailers will prevent cut offs. Cobia are also here. Keep a rod rigged with an artificial eel for a quick cast. The best chance will be to have a rod ready and a live eel in the bait well to present, when the opportunity arises.
Charter information may be obtained by calling me at 239-357-6829 or by emailing fishfacecharters@yahoo.com. I am also available as 'Captain for Hire' (by the hour) on your vessel to assist with safety, navigation, fishing techniques and
fishing locations to make your boating and fishing adventures successful. Check out my frequent fishing reports at www.goboatingflorida.com under the section of 'blogs and tips'. (www.fishfacecharters.com).