by Capt. Tom Bailas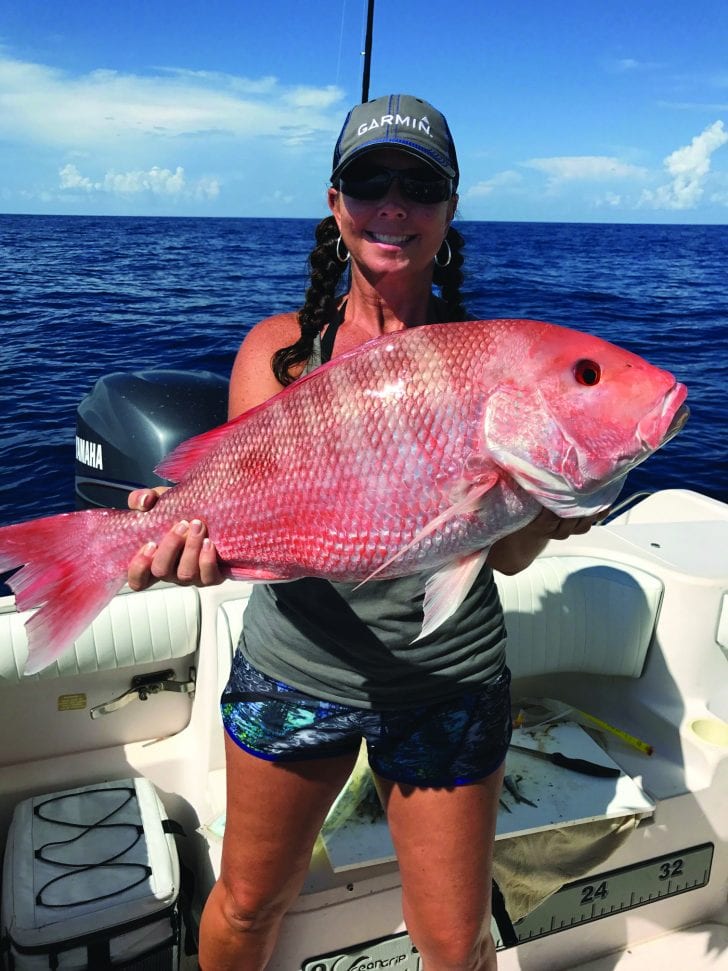 June is a great month to target two specific species in the Gulf of Mexico.  Tarpon and red snapper are on the top of my list. The tarpon are now migrating along our beaches in mass amounts of numbers. The key to hooking one is to get out on the water at sunrise and be ready for them. The winds are generally calm in the early morning as well, and makes for a beautiful sunrise setting.
Sight fishing for the rolling pods of tarpon is the most common method to locating them. You will need to position your boat ahead of the school and cast a live crab, pinfish, or threadfin ahead of the fish. This will give the bait time to naturally drift down to the feeding tarpon. Majority of the time, the fish you see rolling are not the feeding fish. The fish that are below them are the ones you will actually hook up on.
The tackle you will need for tarpon is a heavy spinning rod with 40-60 lb braid connected to 60-80 lbs of fluorocarbon leader. I use a 6/0 to 8/0 circle hook depending on the size of the bait. Also, make sure you use proper etiquette on the water and give plenty of space between boats. There are plenty of pods out there. Tarpon are a catch and release species, so handle them with care. They do make for a great picture and story to go with them.
Also, this time of year red snapper season opens on June 11 and runs through July 20th. Red snapper are not real picky eaters and will readily eat cut bait or live bait.The best places to target them are on live bottom, ledges, and good structure areas. I like to start in at least 120 feet and work my way to 170 feet. The tackle of choice is 40-60 lbs of conventional gear. Make sure you properly handle the snapper that you are releasing back, due to size. You should use a venting tool on the fish to release the air out of the bladder.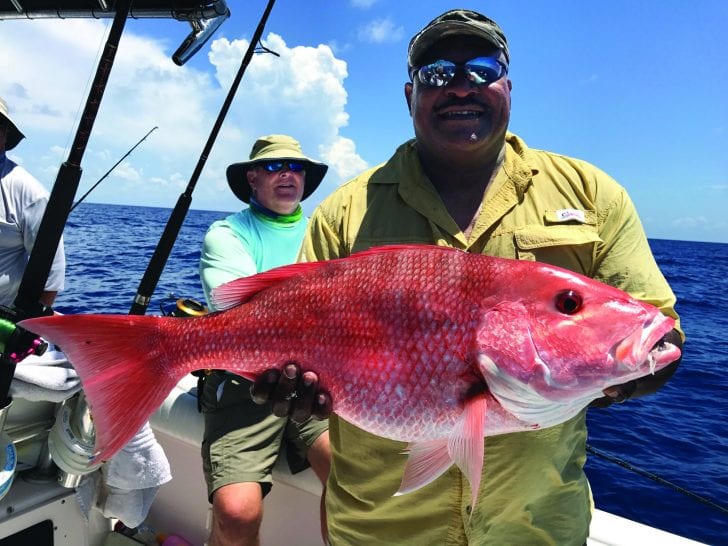 Remember to always follow state and federal regulations. Be courteous of other boaters and keep only what you can eat.
Happy Fishing!!  Captain Tom
Charter fishing from Venice, FL is home to some of the best fishing anywhere! You can reach Capt. Tom at 941-587-2028 or at www.tntfishingchartersvenice.com or follow on FB @ tntchartersvenice – specializing in Family Friendly Fishing Adventures.