by Keith Hudson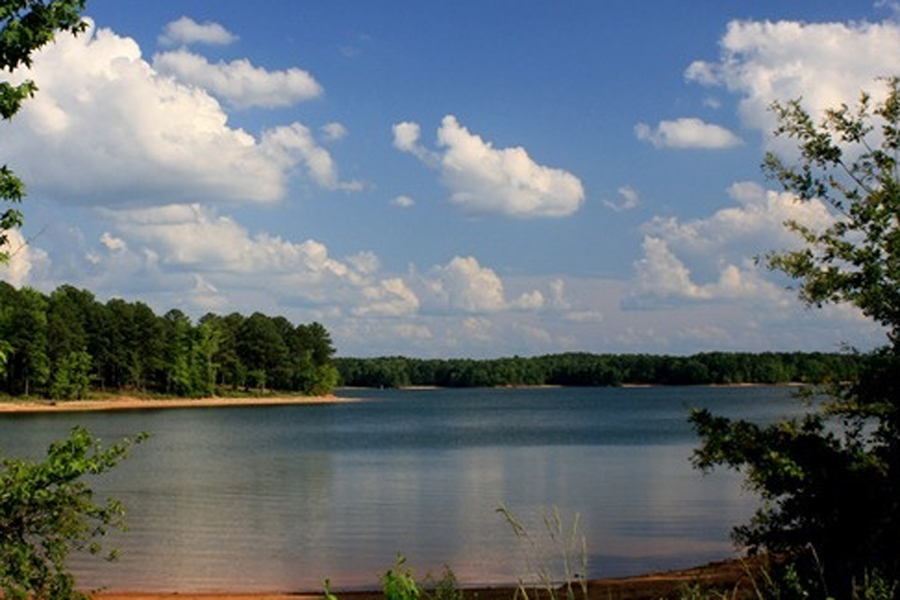 Water temps are mostly in the 70s. The lake is mostly clear and about two feet below our original full pool level of 635 +-. Please be sure to visit my website at www.LakeWestPointFishing.com for more info.
Bass: Good – May is normally a great month for all types of fishing. The weather is usually beautiful and fairly consistent. Bass can be caught on several different patterns. Topwater baits such as Pop R's, Zara Spooks and buzzbaits can be extremely effective for shallow and aggressive fish. The second pattern that works really well is to look for spawning shad. Try fishing rip rap around bridges with spinnerbaits, small crankbaits, and Zoom Superflukes. Additionally, some big tournament sacks of largemouth are weighed in by guys who sight fish, targeting fish that are locked on bed. This can be an aggravating way to fish but can pay off in a tournament win. Lots of spotted bass are caught by just dragging a Carolina-rigged Zoom finesse worm or mini lizard around sloping gravel banks. This tactic normally works very well for numbers.
Linesides: Excellent – Spawned out hybrids and stripers show back up down lake in May. Expect the downline bite on live bait to be awesome. Some fish are starting surface schooling on the main lake and can be caught on small crankbaits, topwaters, pop-n-cork rigs and Storm Swim Shad lures.
Crappie: Fair – Spawned out fish will typically move out and hold on deeper structure or under docks for a while to recover. Night fishing should also improve in May.
Bream: Good – Don't forget about our bream and shellcracker. Finding an active bed can take a little effort, but when you do, you can have a ball! Bedding usually takes place on the full moon cycles in May. Look for shallow cover in the backs of pockets. Sandy flats and stump beds tend to draw the fish like a magnet. Use live pink worms, crickets and small jigs for the best results.
Catfish: Good – Lots of channel cat are caught by anglers that are targeting linesides. The same live and cut baits (and worms of course) will catch cats in the river north of 219. To target flatheads, go to a larger bait like a 4-5 inch bream and fish the same areas. Be sure to increase the size of your rigs as fish in the 20-30-pound range are fairly common.