by Fishin' Frank
Why is fishing different? It makes for good mental health.  Humans, that be us, have some weird things about us. Take for instance memories, and if you think about it the bad memories are right there for you to remember. Yes, every bad or embarrassing thing pops to mind readily. Now that makes sense if you think 500,000 years ago when people were just getting started, if something bad happened and you survived, making that same mistake could kill you and end the human race. So, bad plants, animals, or not jumping off a cliff were very important things to remember, which seems to make good things less important back then and that much harder to remember.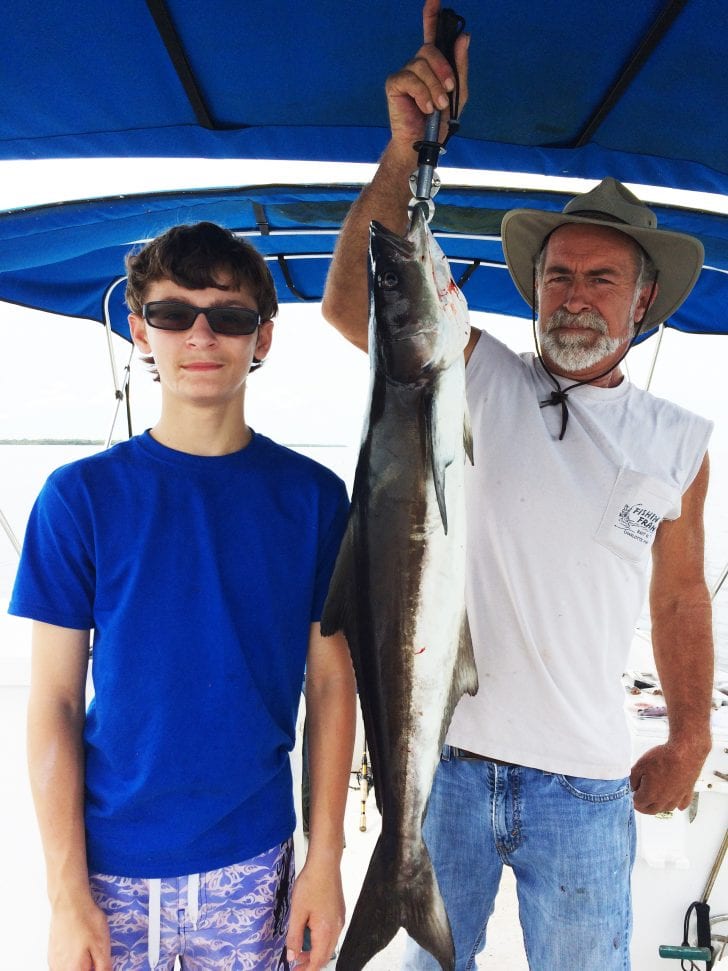 Except fishing, for some wonderful reason we tend to remember the good days when we caught tons of fish, or that big ole monster fish, or the days when the wind and tide and fish all were excellent. It is very difficult to remember the day when we caught no fish or sunk the boat. We remember the wonderful or amazing smell of the water in the morning making us long for another day to do it again, and it does not seem to matter if the amazing trips are a bit farther apart than we say, we still have them. And how cool is that! Fishing is good mental health and just makes you feel better, about the world. Take for instance this year when fishing has been a bit harder. There was still that trip or two where the big ones were biting and another day where there were dozens of fish caught. So how will May be? Excellent, at least as far as I remember. To be fair, and not rely on my wonderful fishing memories alone, I looked up May on fishinfranks.com fishing history reports.
Tarpon, sharks, cobia, big snook, all here and biting.  May is the month of big fish, huge hammerheads, and thousands of tarpon. For the shark catching folks, start in the deep holes chumming and use smaller rods like you would for redfish, small leader with a 4/0 to 6/0 hook and you will catch a bunch of smaller sharks. Remember to bend the barb over on the hook so it comes out nice and easy. Once the small ones stop biting that means a monster shark has moved in-Big Sharks eat Little Sharks. So when the small ones stop, switch to big rods and hang on. Hopefully May will bring you lots of great fish memories to be forefront in your mind. And not the coffee you just spilled on your lap going into the meeting!
Fishing' Franks Bait & Tackle 4425-D Tamiami Trail, Charlotte Harbor, FL 33980, 941-625-3888 and 14531 N. Cleveland Ave., Ft. Myers, FL 33903 (239)-634-1043