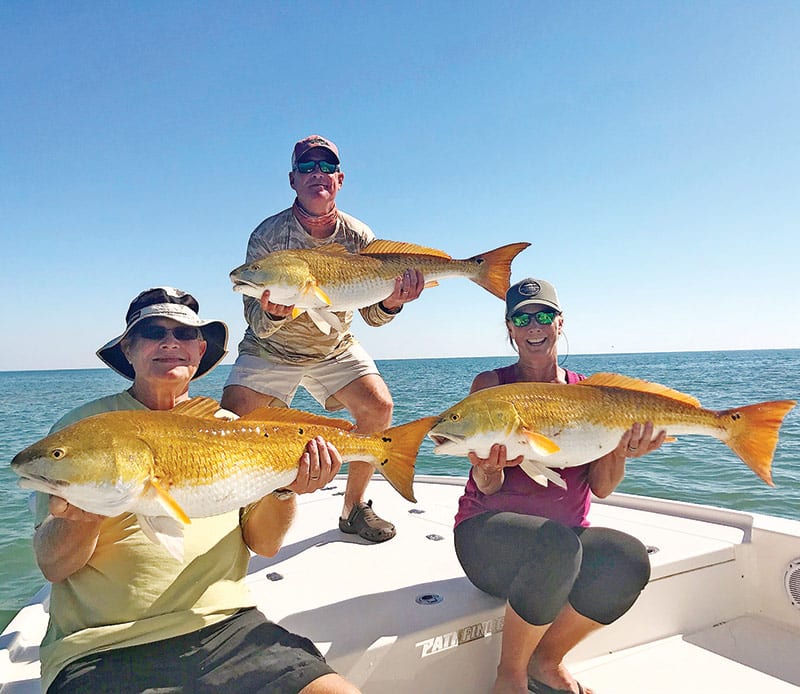 Winter time fishing for Florida is all about fishing around the cold fronts. As the water temps change this time of year, so do the patterns of the different species of fish.
The day of a cold front is usually great, the day after is normally the worst, and second and third days following get better and better each day with good sun light and warming temps. If temperatures drop drastically overnight, look for deep holes or ledges in the bays or bayous for trout and redfish. The intracoastal water ways and river mouths make great spots due to the warmer fresh water flowing into the gulf.
Anything shrimp or shrimp patterned works great for bait this time of year. Live shrimp on the bottom near these deltas or canals work very well. Artificial shrimp jigs like the Slayer Inc. SSB stick baits bounced along the bottom can also work great.
Another fishing option this time of year is bull reds along the beaches. As the temps drop they work closer to the beaches to feed and spawn. Look for birds diving and large disturbances on the surface; usually just off the second sandbars. Throw heavy swim baits, like the Hogeys, and jigs usually 2- to 3-ounces over the schools and work them back to them.
CAPT. JORDAN TODD
Saltwater Obsessions
850-227-6550