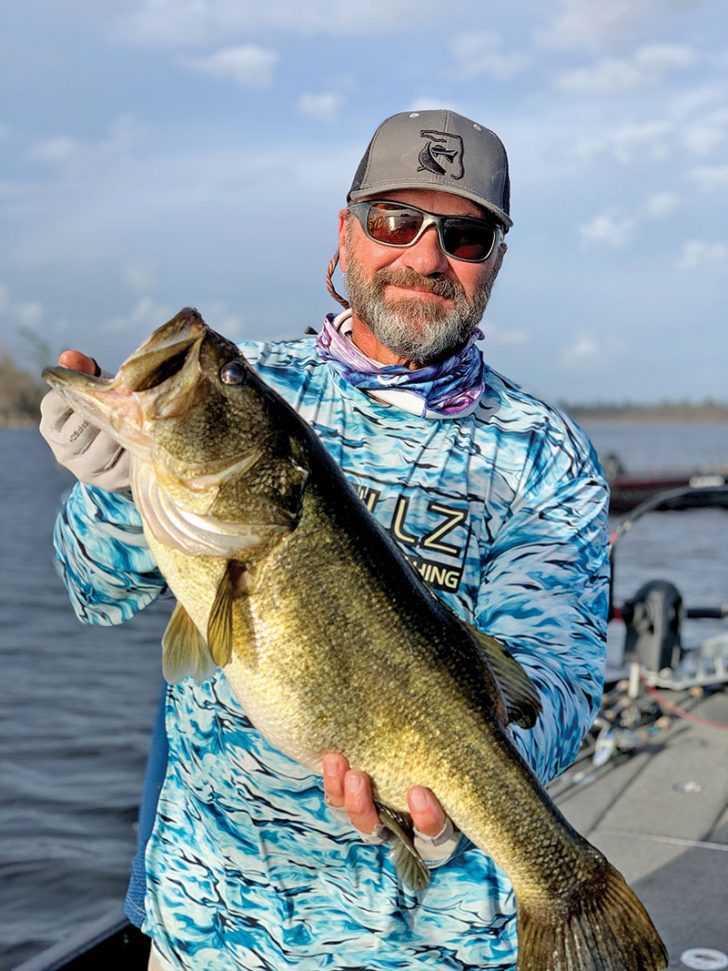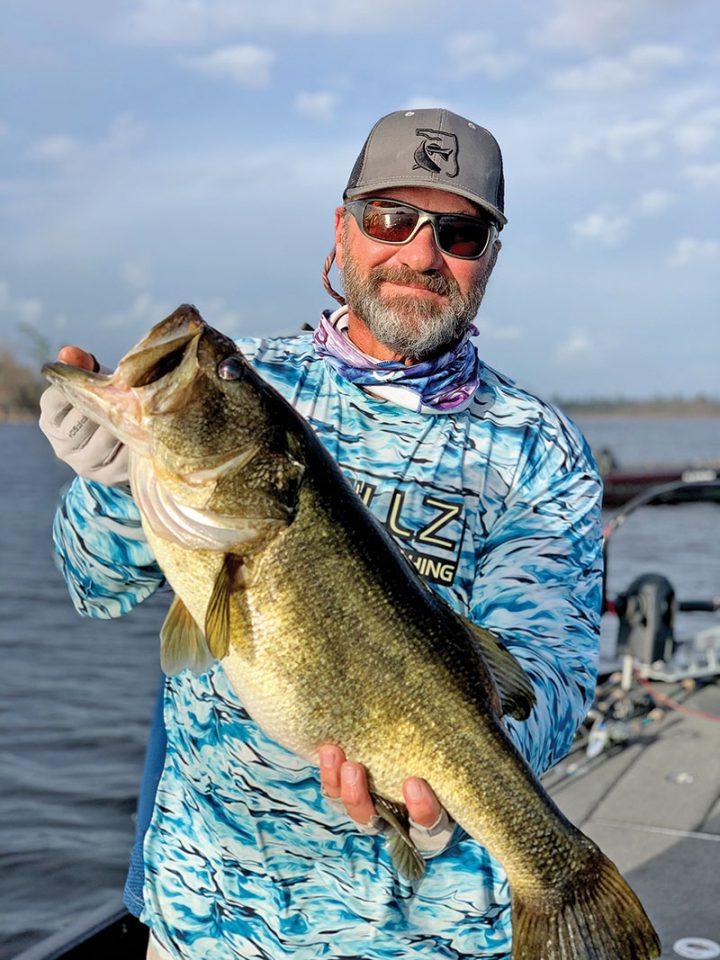 While it's still winter, you wouldn't know it by how pleasant the weather has been and how HOT the fishing is! Recent trips for me have resulted in some of the best fishing I've experienced on Deerpoint. At the time of this writing, water temps are hovering around the low to mid 70s. While these spring-like conditions may not last, they have got fish biting very well for now.
Floating jerkbaits, jigs, swimbaits and Texas-rigged worms and lizards are a sure bet for getting bass to bite. While these techniques are nothing new for success on Deerpoint, I do want to suggest you fish them much shallower than you might normally fish them this time of year. The recent rise in water temps came right around a full moon and fish think it's time to spawn…some have already. When bass on Deerpoint begin the spawn, they can be found in areas of the lake that are almost dry due the drawdown. Due to the lake's bottom composition, it's often difficult to actually see bass spawning, but some areas where the water is clear will be good for sight-fishing.
If the pleasant weather holds out going into February, be sure to have a buzzing frog like a Horny Toad or Gambler Buzzin Cane Toad tied on. Make long casts and work it quickly over super shallow grass…this will get lots of top-water strikes from shallow bass.
If the weather turns cold again, focus your efforts on deeper banks with timber. More often than not actively feeding bass will still be positioned fairly shallow on these deeper edges and all of the lures mentioned earlier will work great.
Good fishing and God bless.
CAPT. RANDY "C-NOTE" CNOTA
C-note Charters
Panama City, FL
cnotecharters.com
(229) 834-7880