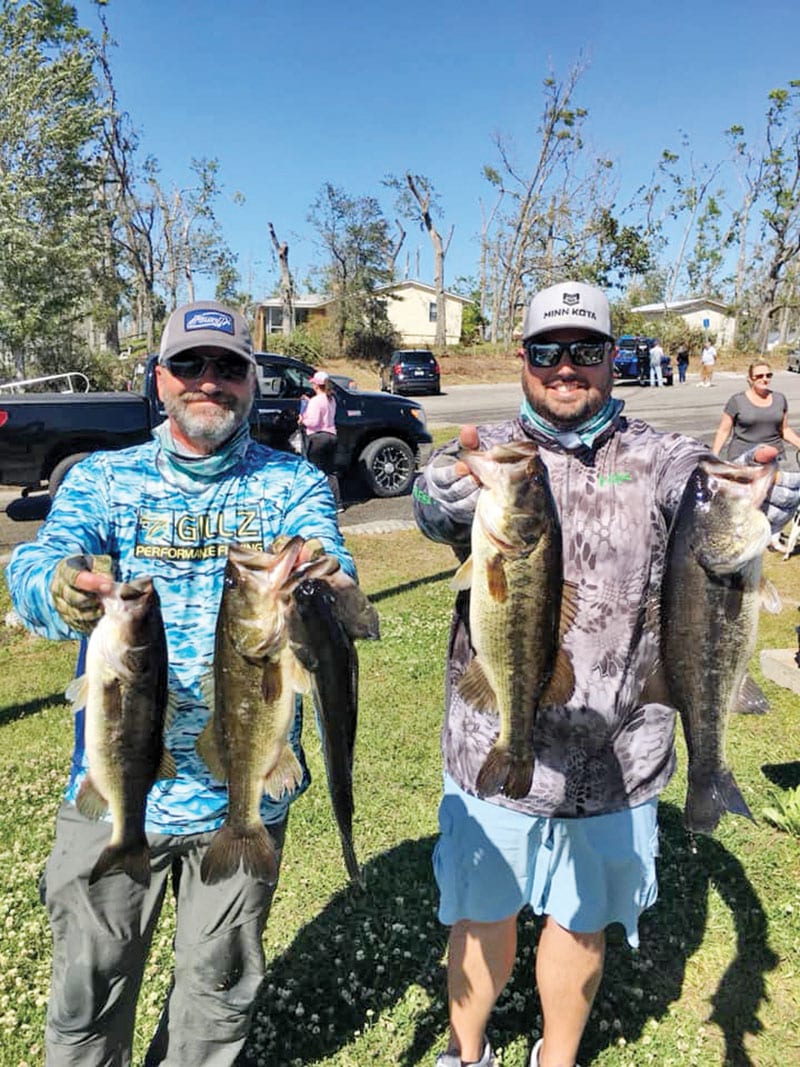 Frogs and swimbaits came through in spades for my partner Kyle Pridgen and I when we won the Reel Money Team Trail event last month with a 14 pound limit. Most bites came on buzzing frogs that day. Going into May, I see no reason to change tactics. Fish should remain shallow, grass will not likely change too much and baitfish will stay right where they're at…shallow. Bream beds should start showing up, if they haven't already and those are always great areas to fish when looking for bass.
While the frogs and swimbaits will remain excellent choices for finding and catching bass, a slower moving bait like a Zoom Super Fluke or a Gambler Ace will be a great pic to fish around bream beds. Cast to them from a long distance for best results and use neutral colors in green or black.
Top-water plugs like a Bagley Bang-O-Lure will be getting some big ones I'm sure. Fish these prop-baits tight to wood cover close to the bank and creek edges with 15 pound mono. Early morning will be best, but you'd be surprised how well these work well into the day when conditions are right.
The Reel Tuesday Night Shootout tournaments have kicked off, so come on out every other Tuesday from 6:00 to 9:00 PM and compete.
Good fishing and God bless.
CAPT. RANDY "C-NOTE" CNOTA
C-note Charters
Panama City, FL
cnotecharters.com
(229) 834-7880