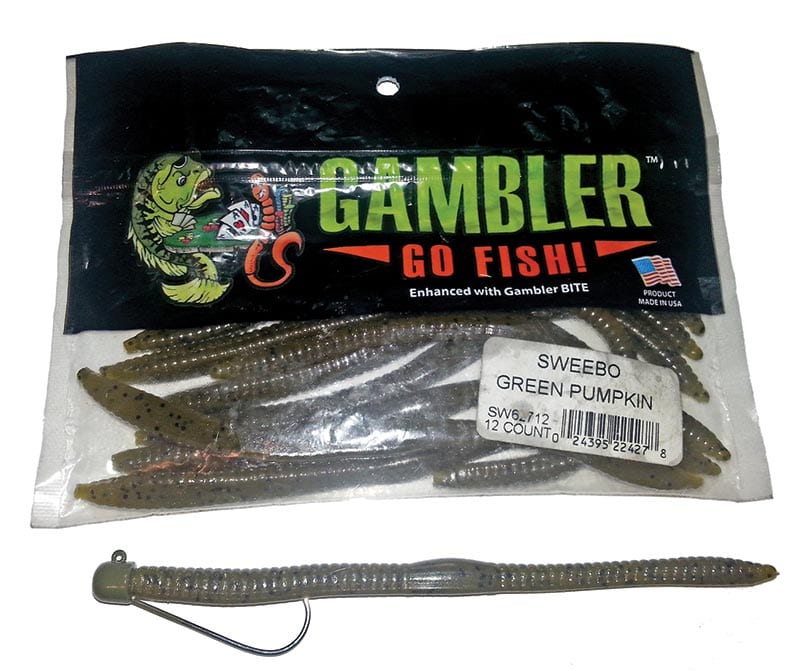 For November, I predict cool breezes and chomping bass! The problem we may encounter is that sudden, drastic changes in temperatures will make for a tough bite. Bass (especially Florida strain) are not fond of drastic drops in temperature, but as the lake stabilizes and fish adjust and acclimate, the bite can get going in a big way.
Another possible scenario is that the lake might be in its annual draw-down phase, but this may not occur until December. Cold temps and dropping water could really make things tough, but again, after fish get used to conditions, they're all about eating.
November through February is the best time of year to catch really big bass because they are feeding for the spawn and often make bad decisions about lures they might otherwise ignore the rest of the year.
During stable conditions, my approach will be crank baits and spinner baits and when the conditions are right, top-water baits. I want to cover lots of water on days like this to increase my odds of hooking up. In tough conditions I will opt for a finesse approach with a Gambler Giggy Head Jig rigged with a Gambler Sweebo Worm. The unique "stand-up" characteristics of this presentation are hard for bass to resist. Work this bait along creek edges around timber and grass for best results. I like to use a medium-action rod teamed with 15 lb. test fluorocarbon line.
Conditions may be tough this month, but don't let that stop you; this is the perfect time to get out and hone those finesse fishing skills and enjoy the great weather.
Good fishing and God bless.
CAPT. RANDY "C-NOTE" CNOTA
C-note Charters
Panama City, FL
cnotecharters.com
(229) 834-7880